Moise Katumbi announces DR Congo presidency bid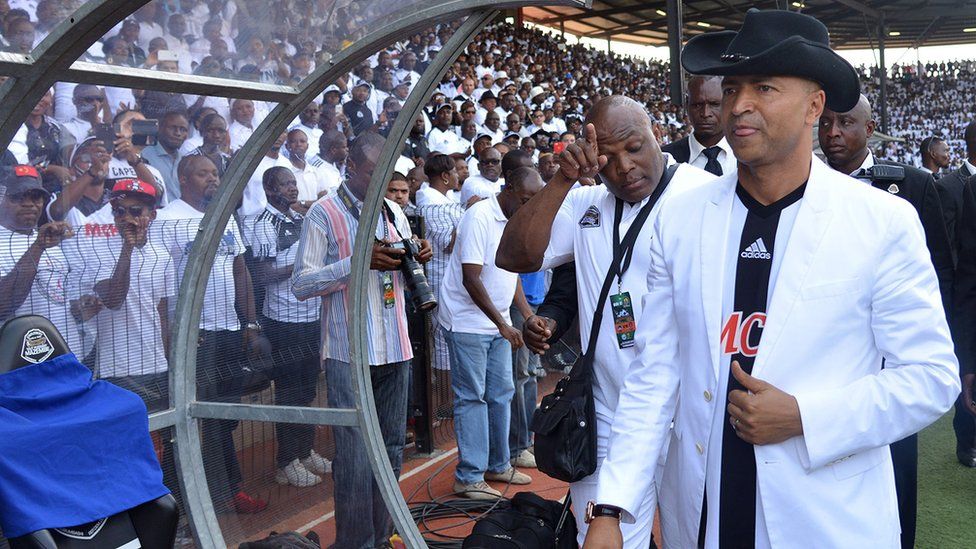 The owner of one of Africa's top football clubs says he will run for president of the Democratic Republic of Congo in November's elections.
Moise Katumbi, a millionaire businessman who owns TP Mazembe, said he wanted to be the sole candidate for the country's opposition parties.
The constitution bars President Joseph Kabila from running for a third term, but he is yet to made his plans clear.
There are allegations that he aims to stay on in power by delaying the poll.
The electoral commission has already announced that the elections will be delayed.
Mr Katumbi's role in football has made him a popular figure and he is wealthy enough to run a big campaign, says the BBC's Maud Jullien in the capital, Kinshasa.
But the former governor of the rich mining province of Katanga, who defected from the ruling People's Party for Reconstruction and Democracy, is yet to convince any of the major opposition parties to back him.
A lawsuit was filed against Mr Katumbi on Wednesday, accusing him of recruiting foreign mercenaries to work as his personal security.