Rwanda: Landslides caused by heavy rains kill dozens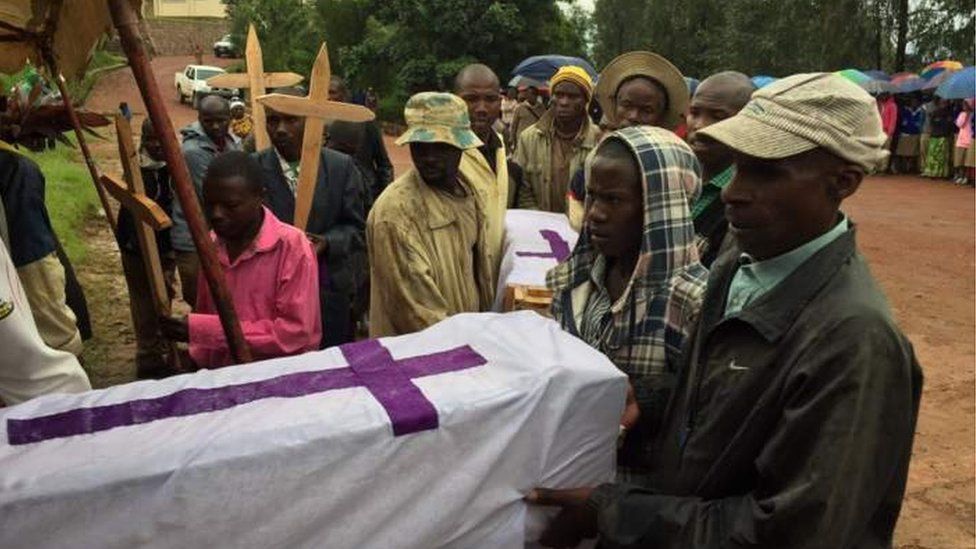 At least 53 people have been killed by landslides caused by heavy rains over the weekend in Rwanda, officials say.
Most of the victims are believed to have been children, reports say.
The downpours have also destroyed more than 500 homes and damaged infrastructure across the country, especially in the north.
There have been a number of deadly mudslides this year in Rwanda, and up to 70 people have been killed, including in the capital, Kigali.
The densely populated country is made up of hills and valleys, and erosion is a problem.
The northern Gakenke district has been the hardest hit, with at least 34 deaths, officials say.
In recent years, the government has moved some people out of areas designated as high risk.
Authorities in some East African countries have blamed the El Nino weather phenomenon for a much heavier rainy season in the region.