Burundi crisis: MP Hafsa Mossi shot dead in Bujumbura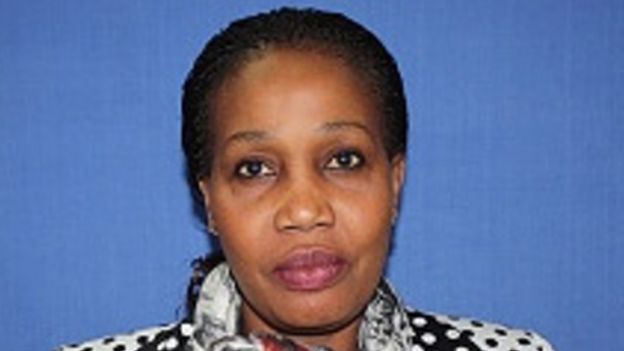 A former government minister has been shot dead in the Burundi capital, Bujumbura by unknown gunmen.
Hafsa Mossi was an MP in the East African parliament and a former BBC Swahili service journalist.
President Pierre Nkurunziza called it an assassination, and a vile and cowardly act.
There has been an increase in violence in Burundi since Mr Nkurunziza declared last year that he would run for a controversial third term.
The killing comes as the latest talks aimed at resolving the Burundi conflict hit a snag in the northern Tanzanian town of Arusha.
Government officials rejected the presence of members of the opposition effectively stopping the resumption of the negotiations
Officials have said Ms Mossi was "shot by criminals".
The BBC's Ismail Misigaro in Bujumbura reports that her body has been taken to the military hospital in the city.
Timeline - Burundi crisis
April 2015: Protests erupt after President Pierre Nkurunziza announces he will seek a third term in office
May 2015: Constitutional court backs Mr Nkurunziza's bid. Tens of thousands flee as demonstrations continue
May 2015: Army officers launch a coup attempt, which fails
July 2015: Elections are held, with Mr Nkurunziza re-elected. The polls are disputed, with opposition leader Agathon Rwasa describing them as "a joke"
December 2015: 87 people killed on one day as soldiers respond to an attack on military sites in Bujumbura
January 2016: Allegations emerge of mass graves and gang-rapes by Burundian security forces
April 2016: The UN approves a resolution paving the way for a UN police force to be deployed in Burundi