Koffi Olomide expulsé du Kenya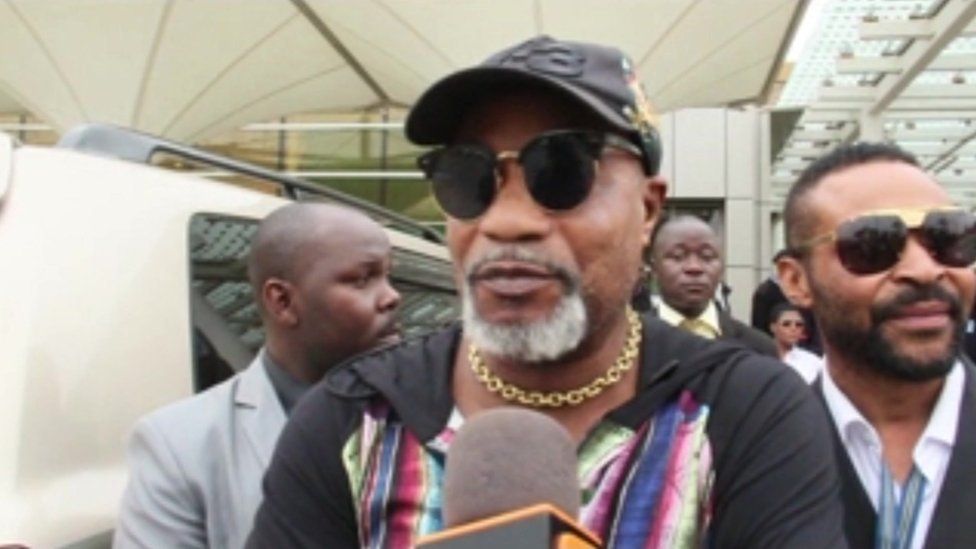 Les autorités kenyanes ont expulsé le musicien après la diffusion d'une vidéo où il frappait une de ses danseuses.
Le chanteur Koffi Olomide nie avoir agressé quiconque. Il a été arrêté peu après son arrivée au Kenya où il devait donner un concert.
Selon son avocat, le chanteur est arrivé à Kinshasa, en République Démocratique du Congo, avec trois de ses danseurs, ce samedi.
Dans un entretien à la BBC, le chanteur a nié avoir agressé qui que ce soit et déclare avoir « empêché une bagarre entre deux danseuses ».
Une vidéo diffusée sur la chaine kenyane KTN News montrait la police qui empêchait le chanteur de s'en prendre à la danseuse.
La secrétaire d'Etat au ministère kenyan de la Jeunesse, Sicily Kariuki, a appelé à l'expulsion et à la révocation du visa du chanteur âgé de 60 ans.
« Son comportement est une insulte au Kenyans et à notre Constitution(…) En aucun cas, les violences contre les femmes ne peuvent être acceptées. C'est une violation flagrante des droites de l'Homme », a-t-elle estimé.
La star avait fait l'objet d'affaires similaires par le passé :
En 2012, en RDC, il a été condamné 3 mois de prison avec sursis pour avoir agressé son producteur
En 2008, il a été accusé d'avoir brisé le matériel et donné un violent coup de pied à un caméraman de la télévision privée RTGA. Un arrangement à l'amiable a été finalement convenu.
Related Internet Links
The BBC is not responsible for the content of external sites.