Ivory Coast Olympic medallists Cisse and Gbagbi given houses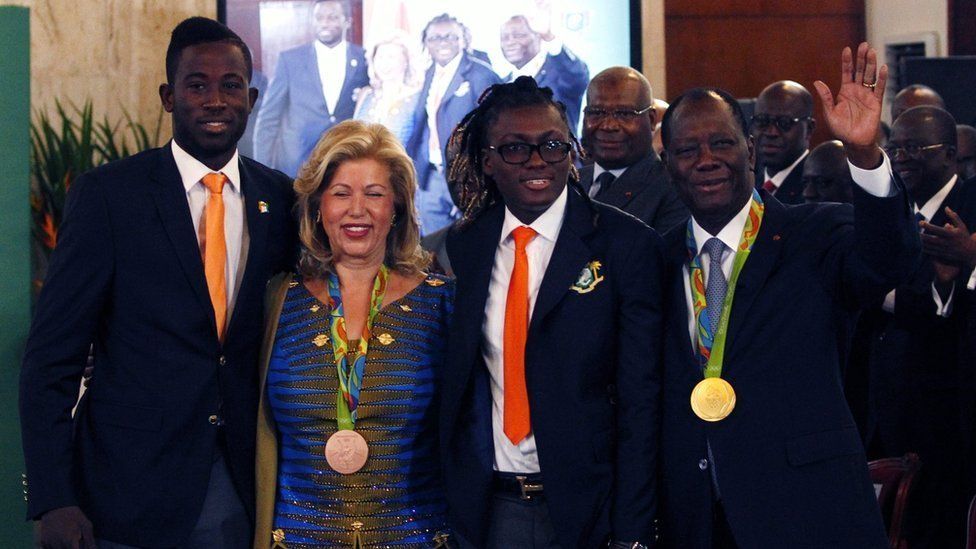 Ivory Coast's two medallists from the Rio Olympic games have been given cash awards and houses by the president.
Cheick Cisse, who won taekwondo gold, was given $85,000 (£64,000) and Ruth Gbagbi, who won bronze in the women's event, got $51,000.
Cisse's gold medal was the first in the country's history.
Last year, President Alassane Ouattara made similar awards to members of the national football team after they won the African Cup of Nations.
He did not reveal any details about the houses given to Cisse and Gbagbi, or their location.
Mr Ouattara and his wife Dominique wore the medals as they posed with the athletes for photos at the presidential palace in the country's commercial capital, Abidjan.
Ivory Coast had only won one Olympic medal until this year.
Gabriel Tiacoh won a silver medal in the men's 400m in the 1984 Olympics in Los Angeles.
Ivory Coast used to be one of Africa's richest countries but its economy has been devastated by years of conflict.