Botswana to deport anti-gay US pastor Steven Anderson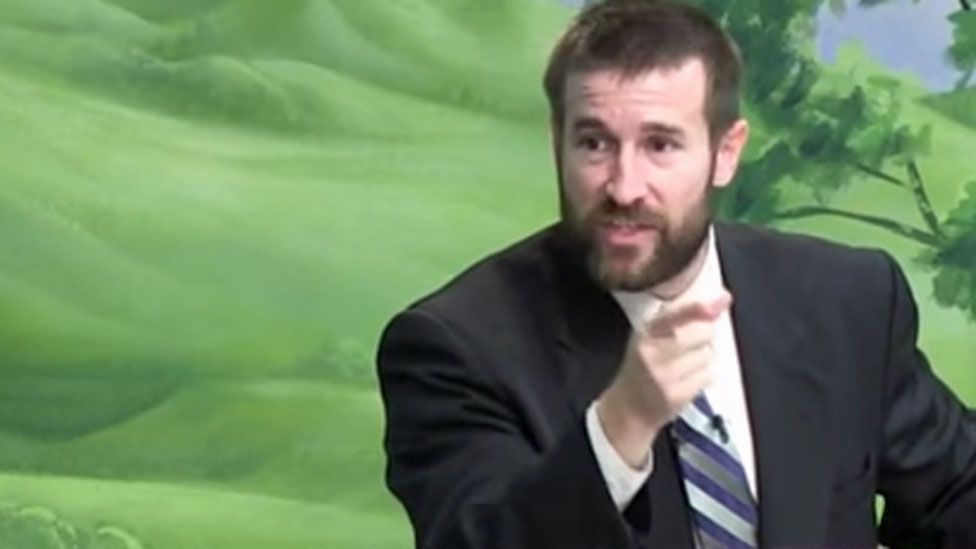 Botswana is to deport controversial US pastor Steven Anderson after he said on a local radio that homosexuals should be "stoned to death".
President Ian Khama told the Reuters news agency that he had personally ordered his arrest.
"We don't want hate speech in this country. Let him do it in his own country," he said.
Last week, South Africa barred Mr Anderson from visiting because of his critical remarks about homosexuality.
Homosexual acts are illegal in Botswana, as in many African countries.
After his visa for South Africa was rejected, Mr Anderson had posted on his Facebook page: "Thank God we still have a wide open door in Botswana."
Mr Anderson was taking part in a morning show hosted by GabzFM station together with a local pastor and an LGBT activist.
The show's presenter Reginald Richardson told the BBC that Mr Anderson expressed disdain for homosexuals during the show saying that they should be killed.
Botswana's private Mmegi newspaper reported that security agents apprehended the pastor after the radio show.
"I am not being arrested. I am leaving Botswana voluntarily," Mr Anderson told witnesses at the radio station, Reuters reports.
Onkokame Mosweu, a commentator on gay and lesbian affairs, commended the government's action but said that the pastor should not have been allowed into the country.
Mr Khama said that the pastor had been put on a visa watch list after he was banned from travelling to South Africa, but the order had not been communicated to all officials manning the country's borders.
The preacher had arrived in Botswana late last week and had given a sermon at a local church that he helped set up, Mr Richardson said.
Mr Anderson runs the Faithful Word Baptist Church, which says that homosexuality is an abomination punishable by the death penalty.
His church is based in the US state of Arizona and describes itself as an "old-fashioned, independent, fundamental, King James Bible only, soul-winning Baptist church".
Related Internet Links
The BBC is not responsible for the content of external sites.