Zambia's Edgar Lungu orders military to fight army worms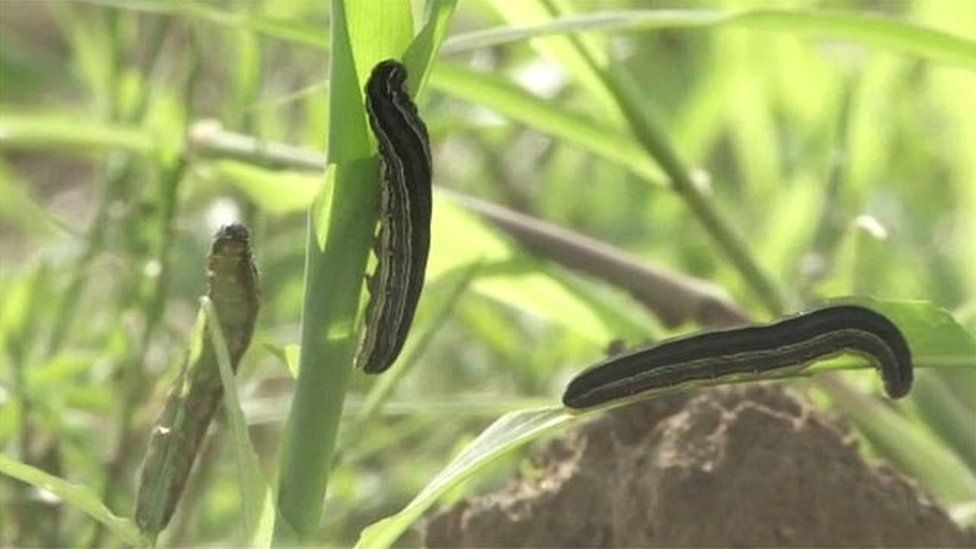 Zambia's President Edgar Lungu has called in the air force to help contain an invasion of army worms in maize fields, his spokesman has said.
Military planes are flying pesticides to the worst-affected areas so that crops can be sprayed as a matter of urgency, Amos Chanda added.
The pests are called army worms because they eat most vegetation in their way and can destroy entire fields.
They are devouring crops in six of the southern African state's 10 provinces.
"The president is concerned that if the outbreak of the worms is not controlled speedily, the crop yield for 2016/2017 may be negatively affected," Mr Chanda said in a statement.
Four years ago, army worms destroyed maize, cassava, sorghum and rice fields.
Maize is the staple diet in Zambia.
Production rose to 2.87 million tonnes in the 2015/2016 crop season from 2.6 million tonnes the previous season because of good rainfall and early delivery of fertiliser and seed to farmers, Reuters news agency reports.