Al-Shabab fighters storm military base in Somalia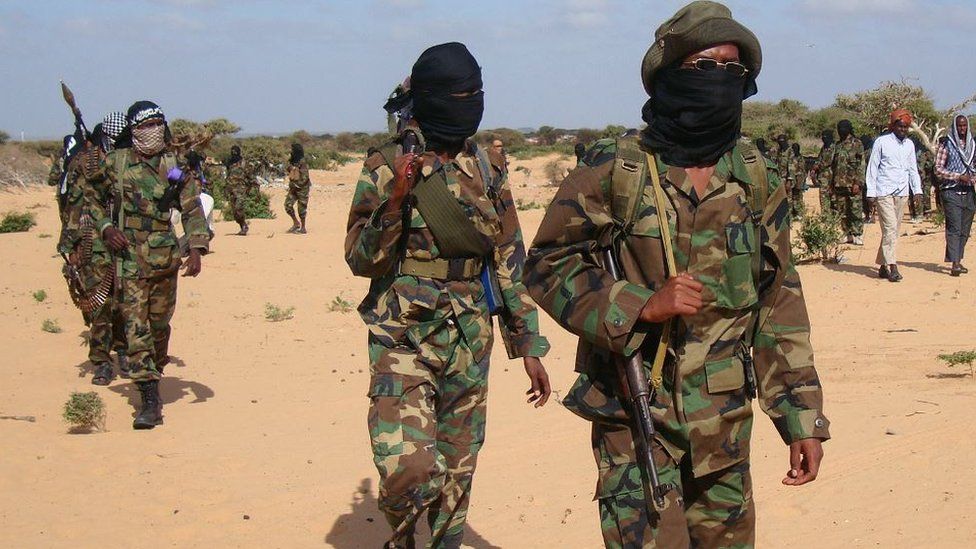 Militant Islamists have attacked a Somali military base and police station near the border with Kenya, killing eight soldiers, an official has said.
The al-Shabab militants rammed the base in Beled Hawa town with an explosives-packed vehicle, and then stormed it on foot, Mohamud Hayd Osman added.
Al-Shabab said it had killed 30 soldiers in the hit-and-run attack.
It has carried out a spate of attacks in Somalia and Kenya since launching an insurgency more than a decade ago.
The African Union has an 18,000-strong force helping the UN-backed Somali government tackle the militants.
The assault on Beled Hawa also left dozens of civilians wounded.
The militants also blew up the police station and a phone mast, before retreating, Mr Osman added.
The assault shows that al-Shabab remains a dangerous force, despite losing territory to the AU force and some of its top commanders being killed in US air strikes, reports the BBC Somali service's Bashkas Jugsodaay from the Kenyan capital, Nairobi.
In January, al-Shabab said it had killed 50 Kenyan soldiers in an assault on their base in Kolbiyow town in southern Somalia.
Kenyan troops are part of the AU force in Somalia.