Africa's week in pictures: 8 - 14 September 2017
A selection of the best photos from across Africa and of Africans elsewhere in the world this week.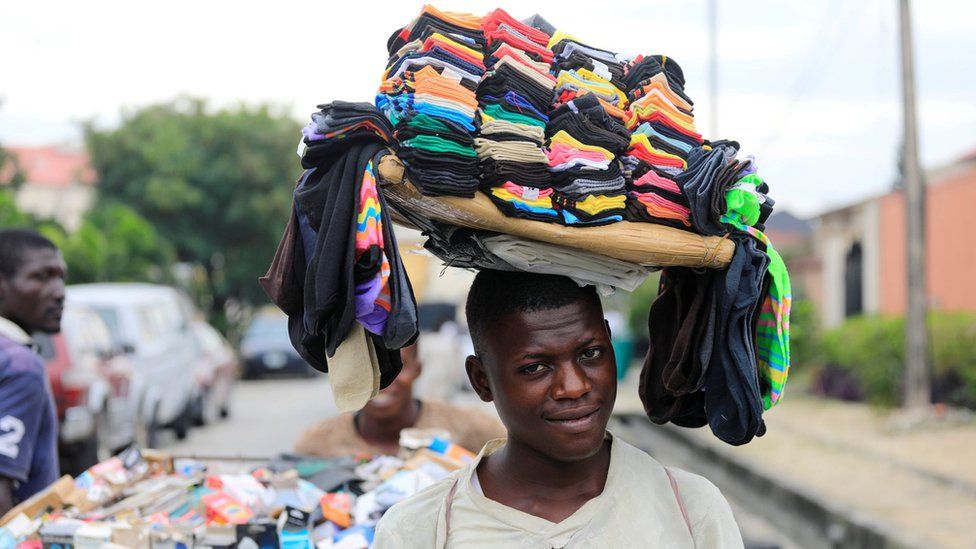 On Wednesday a hawker plies his wares in Nigeria's commercial capital Lagos.
The previous day, a commuter poses inside a minibus taxi in Kinshasa, Democratic Republic of Congo.
While school's out for one student in Michika village, north-east Nigeria.
On the other side of the continent, Zimbabwean President Robert Mugabe chooses an entirely different form of transport to take him to the official opening of parliament in Harare...
... while members of the Presidential Guard await his arrival.
On Friday, RB Leipzig's Guinean midfielder Naby Keita celebrates after scoring during the German first division football match against Hamburg.
Meanwhile in Lyon on Sunday, Guingamp's French-Congolese defender Jordan Ikoko vies with Lyon's Dutch defender Kenny Tete.
Earlier that weekend in Monrovia, Liberia, supporters of the opposition Liberty Party decided to mark the official launch of their campaign by donning green wigs and lathering themselves in white paint.
On Saturday, a child looks on bemused as a Malawian traditional dancer marches during the Harare International Carnival...
... another from the same dance troupe gets a slightly warmer response in the same spot in downtown Harare.
Later that day, a chef gets ready for Abidjan's annual Grill Festival.
Images courtesy of AFP, EPA, Getty Images and Reuters