Why are donkeys facing their 'biggest ever crisis'?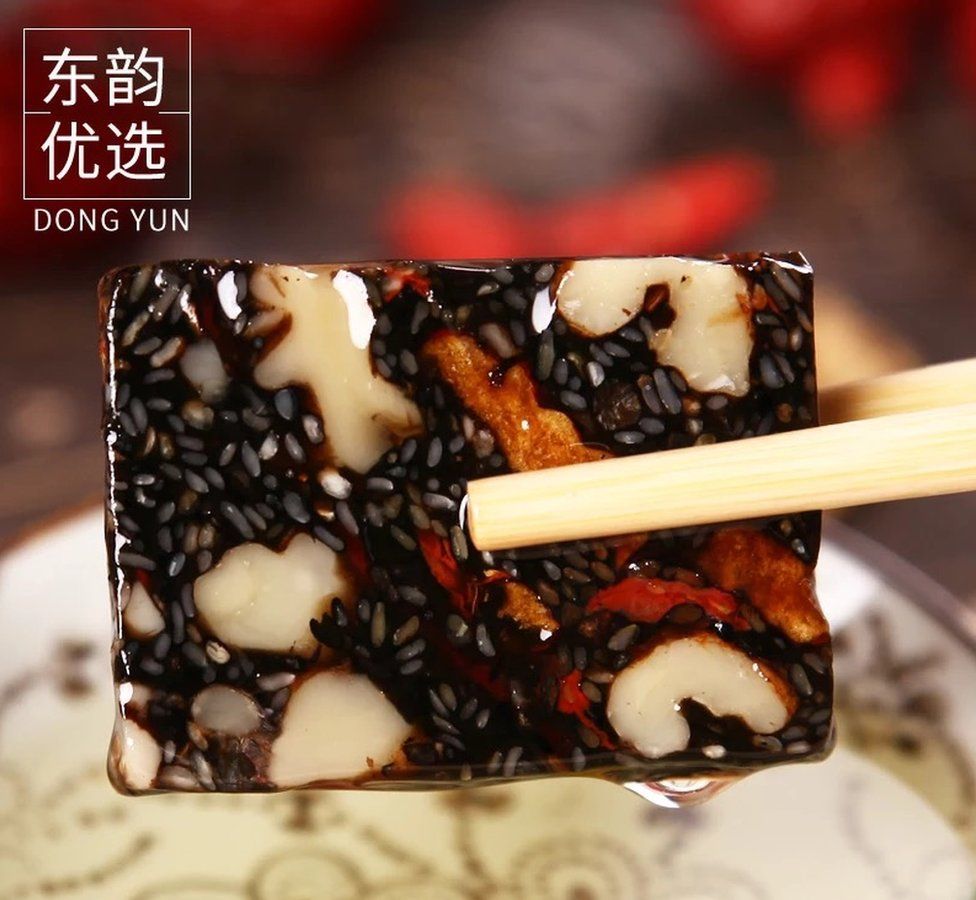 The world's donkeys are facing a population crisis because of the huge demand for their skins in China, where they are used to make health foods and traditional medicine.
Donkey meat is also a popular food, but a huge drop in the number of Chinese donkeys and the fact they are slow to reproduce, has forced suppliers to look elsewhere.
Africa has been badly hit because the animals are such an important part of life for transport and farming - particularly in poorer communities.
In many places the price of a donkey has doubled in the past few years, and as thieves cash in, families are left unable to afford a new animal.
'I woke up and my donkey was gone'
Water deliveryman Anthony Maupe Wanyama, 29, from Kenya had his donkey Carlos for four years and was doing well.
"I bought land up-country, bought a house, paid school fees and looked after my family," said the father of two.
He and his donkey were such a part of life in Ongata Rongai, just outside Nairobi, that Anthony's nickname is "Carlos".
"I woke up one morning and Carlos was missing. I looked around the area, and then found him dead, his skin had been removed," said Anthony, tears rolling down his cheeks as he talked about his much-loved animal.
He now rents another donkey to pull a cart-load of blue plastic jerry cans he uses to deliver water, but has to give the owner half of the three or four dollars he makes on a good day.
"Now I don't have enough money. I haven't paid my rent, I haven't paid school fees, and I have people who depend on me," Anthony said.
He can't afford to buy a new Carlos.
Donkey trade - the facts:
1.8m skins are traded every year - according to estimates from UK-based charity The Donkey Sanctuary - but the demand is as high as 10m
China's donkey population dropped from 11m in 1990 to 3m today, based on government data
Ejiao, the gelatine produced by boiling donkey skins, can sell for up to $388 (£300) per kilo
Uganda, Tanzania, Botswana, Niger, Burkina Faso, Mali, and Senegal have banned donkey exports to China
The surge in price and demand in Kenya has been encouraged by three donkey abattoirs, which have opened across the country.
They can each slaughter around 150 animals a day, packing and freezing the meat and salting the skins for export.
At the Star Brilliant Donkey Export Abattoir in Naivasha, the latest arrivals are being dragged onto flat metal scales - they are sold by "live weight".
They are shot in the head with a bolt gun before their meat and skins are processed.
Chief executive John Kariuki says he was the first in Kenya, and in Africa, to get official permits to open a donkey slaughterhouse.
"Before, there was no market for the donkeys. People used to sell their cows, people used to sell their goats to pay their school fees for the children," he said.
"But now I find that people in the market are selling donkeys more than cows.
"We are happy with the Chinese, because before there was nothing coming from donkeys, but so many people are benefitting from the donkey now today."
Chinese buyers monitor the process - making sure everything is properly packed and prepared.
When the skins are boiled, they produce a brown gelatine, which is the essential ingredient in Chinese "ejiao" products - popular health foods and traditional medicines.
But the way donkeys are being treated has been criticised.
A British donkey charity and environmental investigative journalists from South Africa-based group Oxpeckers have uncovered cases of animal abuse among those waiting to be killed in appalling conditions.
"This is the biggest crisis donkeys have ever faced," said Mike Baker from The Donkey Sanctuary, which is leading an international campaign to halt the trade in donkey products until it can be properly regulated.
"We are seeing millions being taken and we are seeing suffering on the scale I have never witnessed before.
"We are talking about donkeys being starved to death to make it easier to skin them, or bludgeoned to death."
But Mr Baker says the international pressure is starting to have an impact.
Countries including Uganda, Tanzania, Botswana, Niger, Burkina Faso, Mali, and Senegal have banned China from buying their donkey products.
"Over a dozen governments have now taken action to stop this trade, and that's because they know this is impoverishing their people as well as being massively cruel to animals," Mr Baker says.
They are being killed on a dramatic scale across the continent - and places further afield like Brazil and Peru.
And life is certainly a lot harder for Anthony Wanyama and his family, with rent arrears and unpaid school fees.
Many thousands of people trapped by terrible drought have been forced to sell their only assets, while others have lost their donkeys to thieves and can no longer afford to buy another animal.