Kenya's Dream City nightclub in Kisumu hit by deadly fire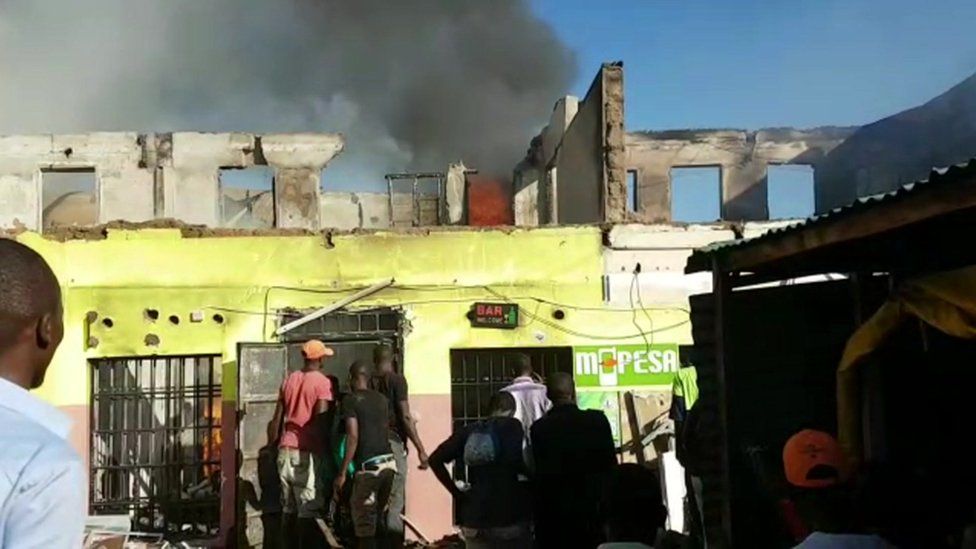 At least two people have been killed in a fire which swept through a popular nightclub on the outskirts of Kenya's lakeside city of Kisumu, police say.
The number of dead could rise as many people are feared trapped in the building, police told the BBC.
Fire-fighters were still battling the blaze four hours after it started on the first floor, local media report.
Police suspect that an electrical fault caused the fire at the Dream City nightclub, which also has guestrooms.
Rescue workers pulled out two charred bodies from burnt rooms, Kisumu county police commander John Kamau said.
Four people were safely evacuated from the building, he added.
The 12 guest rooms were fully occupied when the fire started at about 04:00 local time (01:00 GMT), it added.