Ugandans suspended over 'refugee scam'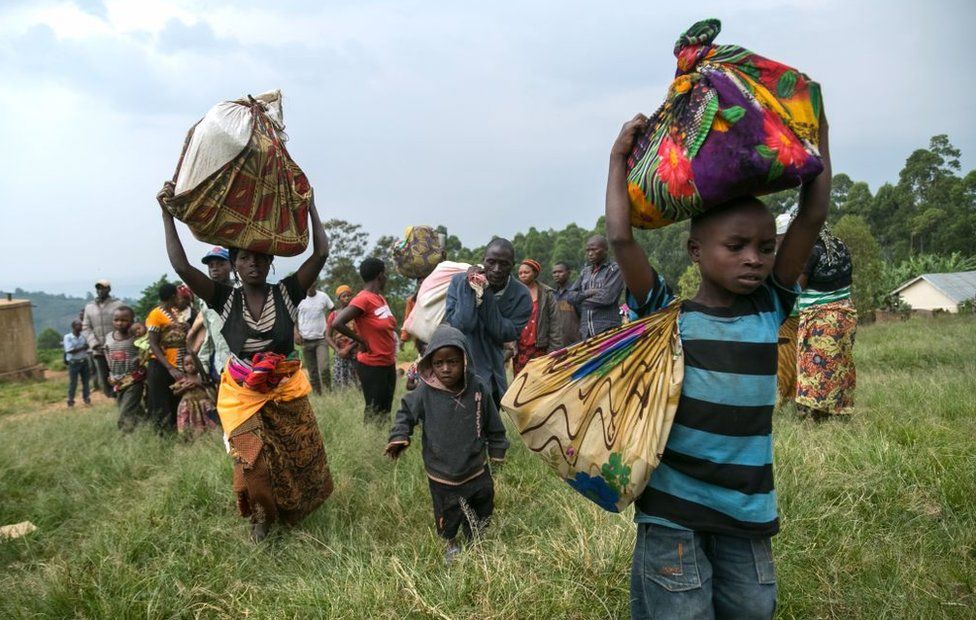 Four Ugandan government officials have been suspended amid allegations of inflating refugee figures.
Uganda's Commissioner for Refugees Apollo Kazungu and three of his senior staff are being investigated.
Investigations will also consider whether officials from UN aid agencies were involved.
Uganda is said to host some 1.4 million refugees - welcoming more than any other country in 2016 - mostly from South Sudan and DR Congo.
But these allegations will cast doubts on those figures.
The newspaper says she raised three issues, including "doubtful" numbers of refugees, the trafficking of women and children, and fraud.
One spot-check in the capital Kampala found just 7,000 people when there were reported to be 26,000 needing aid, the Daily Monitor reports, leading to questions about where the money and resources for the missing 19,000 were going.
A spokesman for the UN's refugee agency, Babar Balouch, told BBC Focus on Africa radio: "The reports we have received included faking documents on delivery of food assistance and demanding refugees to pay bribes for services which should be free."
He added: "If there are found to be any UNHCR staff involved in this, we have a robust mechanism to make everyone accountable."
The Ugandan minister responsible for refugees, Hilary Onek, told the BBC that a senior police commissioner has been appointed to lead the investigation, after reports first came to light in December 2017 that aid relief for refugees was being mismanaged.
As a result of the accusations, the United States, European Union and UK are all threatening to withhold funding to the country, the UK's Guardian newspaper says.
A spokesman for Uganda's prime minister told the BBC that "these reports do not change or deter Uganda's long-held record and commitment to providing safety to refugees".
The majority of Uganda's refugees have fled violence in South Sudan - where civil conflict between the government and rival factions has killed tens of thousands of people since 2013.
In numbers - the world's refugees