Nigerian fake lawyer practised for 15 years in Lagos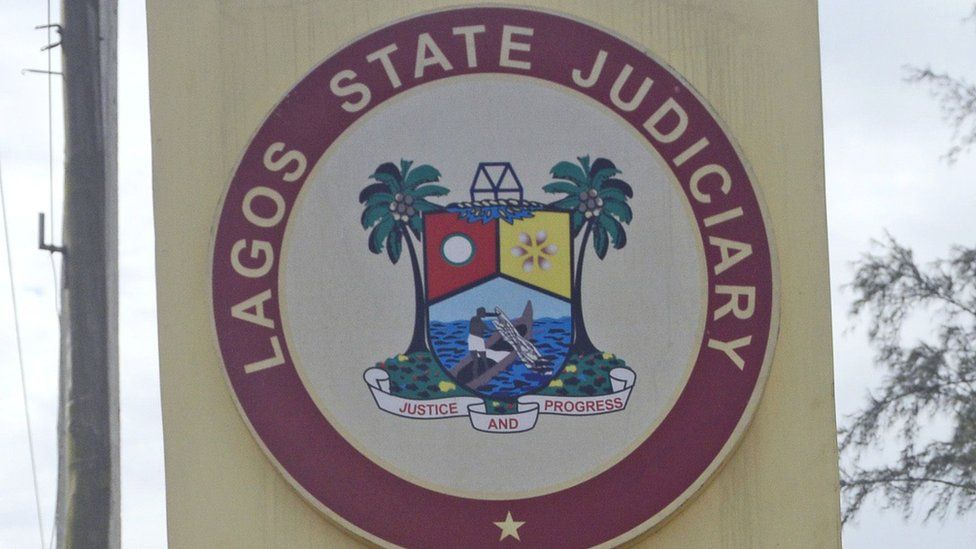 A Nigerian man pretending to be a solicitor for 15 years has been charged for impersonation, the police say.
The 49-year-old man was arrested earlier this week as he was making a bail application for his client in a Lagos state court.
Police spokesman Chike Oti told the BBC the man could not articulate his legal argument and was challenged by another lawyer present in court.
The suspect pleaded not guilty and was granted bail.
Why did officials become suspicious?
Mr Oti said the man had been practising for the past 15 years undetected.
Working with lawyers, the man had some "elementary knowledge of how they [lawyers] go about their business - but he's not a professional", the police spokesman told the BBC's Newsday programme.
Suspicions about his qualifications arose during court proceedings in a criminal case on Tuesday.
He wanted to vary the bail conditions for his client but "did not know how to go about it", Mr Oti said.
He added that a lawyer present in the courtroom immediately challenged the suspect, saying that a bar-registered lawyer should be able to deal with a bail issue.
Local media reports say the man told police that he had studied law at a Ukrainian university - but had yet to be called to the bar in Nigeria.
Despite this, he has reportedly won several court cases.