South Africa police station raid: Seven suspects shot dead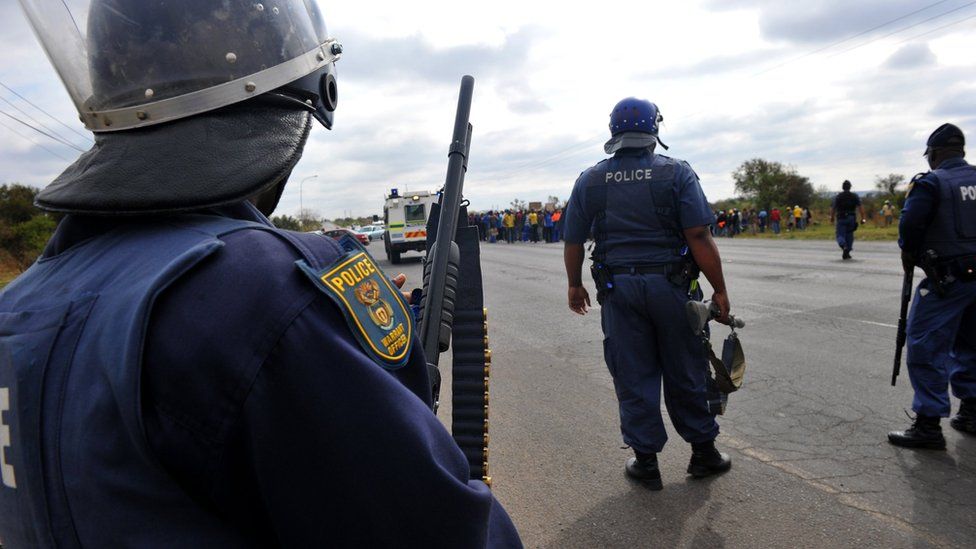 Seven suspects accused of killing South African police have been shot dead in a gunfight at a church, police say.
Ten suspects were also arrested at the church in Nyanga village, while others escaped, investigators said.
Police say the gang were cornered as they hid in the church.
"We made a decision that this is not going to happen in South Africa where the state will be undermined by criminals," he said, according to African outlet News24.
Mr Sitole said police had confiscated firearms stolen in the police station raid and were still hunting other suspects that fled the church shoot-out.
A police spokesperson had earlier said the church grounds were home to at least 100 women and children, who were not caught up in the crossfire.
Dozens of police are killed each year in South Africa but Wednesday's attack on a police station sparked national outrage.
The armed robbers that burst into the police station near Mthatha opened fire on officers on duty, killing three instantly.
An off-duty soldier was shot as the assailants fled, and the bodies of two other officers, taken hostage, were later found shot "execution style", according to a government statement.
The authorities said that the motives for the police raid were unknown, but that the gang was believed to have robbed a cash machine shortly before the attack, and then stolen 10 firearms and a police van.