Emir of Kano's fake Instagram account: Arrest in Nigeria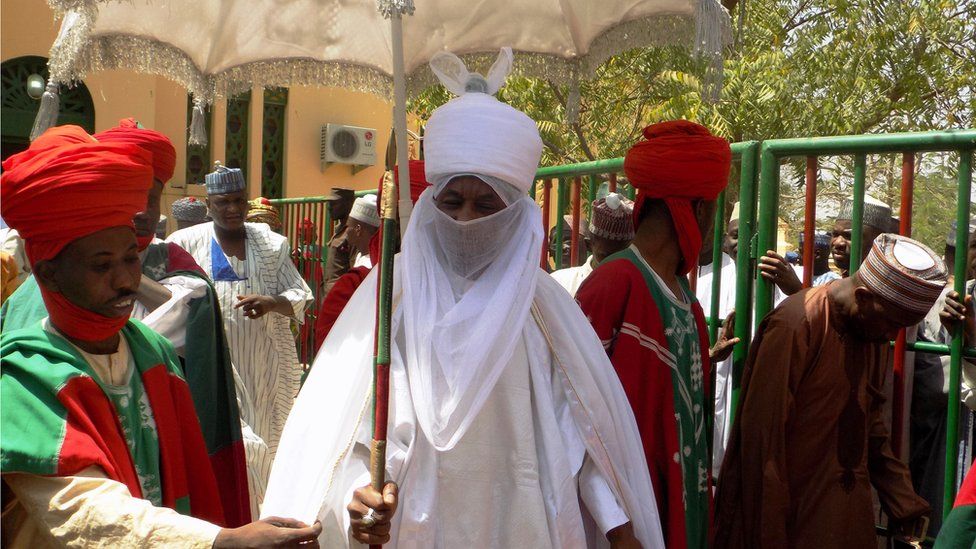 A man has been arrested for allegedly impersonating one of Nigeria's most influential Muslim leaders, the Emir of Kano, on Instagram.
The account has more than 200,000 followers and has an official verification badge.
Last year the Emir, Muhammadu Sanusi II, said he did not have any social media accounts.
A Kano police spokesman told the BBC the suspect had seven other fake accounts, with three million followers.
Deputy Supt Musa Magaji said the 20-year-old suspect would be charged with crimes of impersonation and fraud.
He did not give a motive for the alleged impersonation but accounts with that many followers can earn money through advertising.
According to Instagram only some public figures are verified in order to avoid impersonation.
Its website says: "We want to make sure that people in the Instagram community can easily find the authentic people."
Emir Muhammad Sanusi II is a former governor of the Central Bank of Nigeria
He was sacked in 2014 after revealing that $20bn (£12bn) in oil revenue had gone missing
The TIME magazine named him as one of the Influential People of 2011
In 2013, he was awarded a Special award at the Global Islamic Finance Awards for his advocacy role in promoting Islamic banking and finance in Nigeria
He is the 14th Emir of Kano and the grandson of the 11th Emir