Mozambique 'jihadists behead' villagers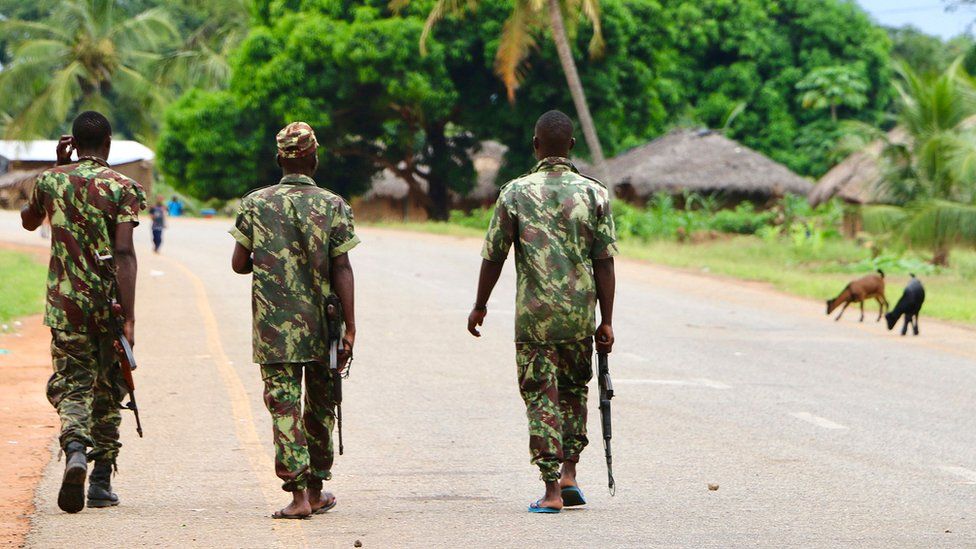 At least 10 people have been beheaded in northern Mozambique by suspected Islamist militants, officials say.
Children are reported to be among those targeted in the attack on Monjane village in Cabo Delgado province, a hub for mining and petroleum exploration.
An Islamist militant group has carried out sporadic attacks in the region in the last year.
It is believed to be making millions of dollars from selling timber and rubies.
Known locally as al-Shabab, the group was formed in 2015 as a religious organisation and has no known links to the Somali jihadist group of the same name.
One of the victims of the weekend attack was the leader of Monjane village, a local resident told the AFP news agency.
"They targeted the chief as he had been providing information to the police about the location of al-Shabab in forests," he is quoted as saying.
His followers moved south and settled in Kibiti in Tanzania, which borders Mozambique.
Police have arrested more than 200 people in connection with the Islamist militant attacks, which began last October.
Last week, the authorities reopened six mosques closed in the wake of the attacks after they broke links with armed groups.
Alvaro Junior, director of justice in in Cabo Delgado, said seven other mosques believed to have been owned by fundamentalist groups, had been destroyed by the authorities.
Earlier this month, Mozambique's parliament approved a bill that would punish acts of terrorism with jail terms of up to 24 years.