South Africa outrage over 'naked' school choir performance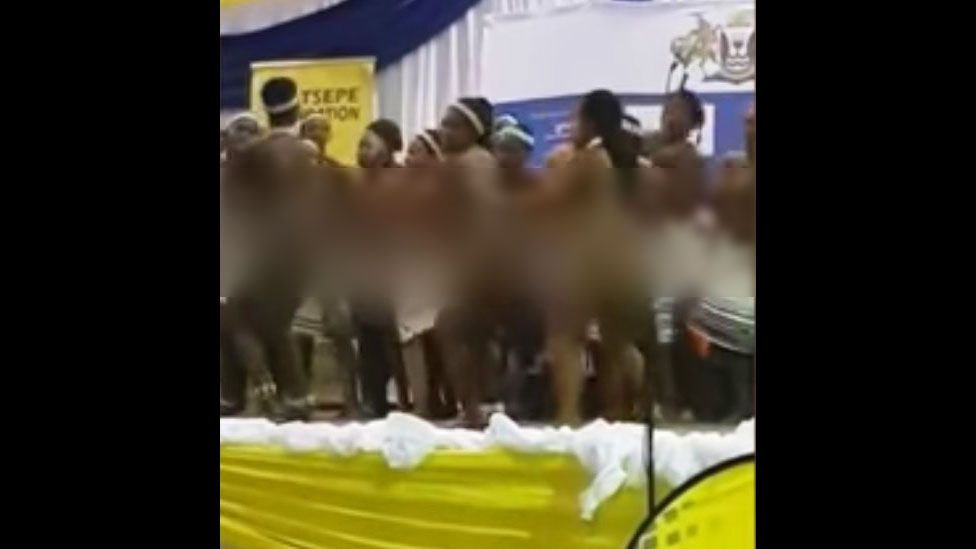 A "naked" choir performance by a group of South African schoolgirls has led to calls for investigation by the country's education minister.
Angie Motshekga said she was "extremely disappointed" after seeing footage of the Xhosa girls performing wearing only a small apron, known as an "inkciyo".
The basic education minister said it was an "indignity [which] goes against the values of our cultures".
But the choirmaster has defended the choice - saying he was proud.
The Xhosa are South Africa's second-largest ethnic group.
Footage of the performance at a competition in Mthatha, in the Eastern Cape, emerged earlier this week, showing the girls dancing on stage, their breasts and buttocks exposed.
The matter has since been escalated to Ms Motshekga's national department.
"It is completely inappropriate on the part of educators and they should know better than to expose teenage girls to this form exploitation," the AFP news agency quotes her as saying in a statement.
"There is absolutely nothing wrong with being proud of your culture and heritage, but there was absolutely no need for these children to perform completely naked.
"That indignity goes against the values of our cultures."