DR Congo's Kasai crisis: War crimes committed by both sides, UN says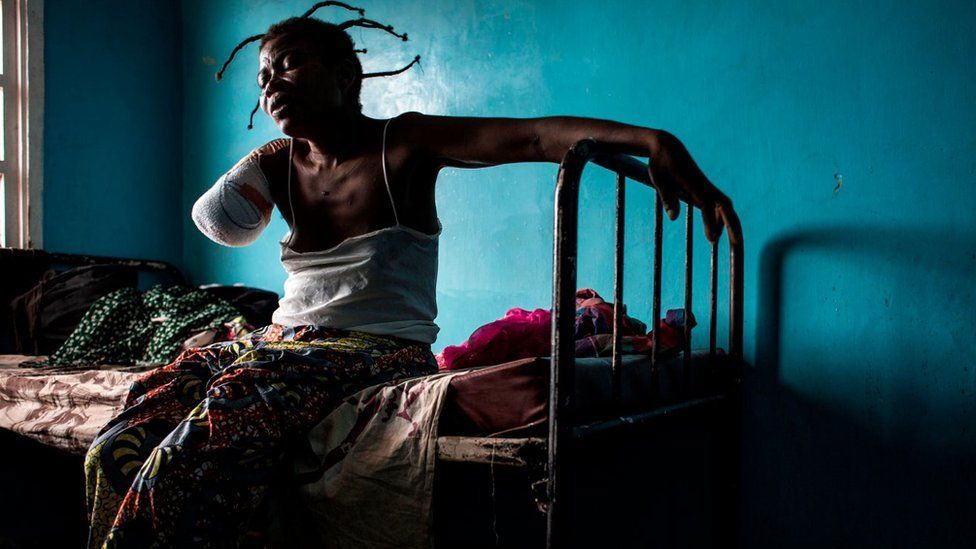 UN investigators have accused government troops and militiamen in the Democratic Republic of Congo of committing war crimes in the restive central Kasai region.
The two groups murdered, raped, "enslaved" and committed other "inhuman acts" against civilians, they said.
The Kasai region, once one of the most prosperous and peaceful in DR Congo, descended into violence in 2016.
Long-simmering resentment exploded into rebellion against the government.
In December the UN said the crisis was the highest level of emergency - the same level as the crises in Yemen, Syria and Iraq.
It has claimed 3,000 lives and displaced 1.4 million people.
In a report prepared for the UN Human Rights Council, investigators said government troops and members of the Bana Mura militia on one side of the conflict and the Kamwina Nsapu militia on the other side had all targeted civilians in a "systematic or widespread manner".
"A very serious problem of impunity persists, given the scale and gravity of these crimes," they added.
Congolese Human Rights Minister Marie-Ange Mushobekwa said the government would respond to the accusations next week, Reuters reported.
What is the fighting about?
Communal clashes broke out after Kamwina Nsapu, a traditional chief, called for a popular uprising in June 2016 with the aim of removing all state institutions and security forces from the region.
His followers had wanted his chiefdom to be officially recognised by the authorities.
Kamwina Nsapu was killed two months later when the police raided his house, and his followers vowed to avenge his death.
The conflict has since escalated, tapping into grievances over marginalisation in a region affected by poor infrastructure and where support for the Congolese opposition is widespread.
The Kamwina Nsapu fighters - largely made up of child soldiers - have targeted state institutions, looting and burning local and national government offices.
The UN report accuses them of murder, mutilation, rape and forcing children under 15 to fight.
However, the UN has also condemned the army for using disproportionate force against fighters equipped with traditional weapons such as machetes, homemade rifles or even just sticks.
Government troops have been supported by the Bana Mura militia, which the UN accuses of widespread atrocities including beheadings.
DR Congo is set for a new election in December after President Joseph Kabila refused to step down at the end of his term in 2016.
But it is unclear whether Mr Kabila will step down or if a political transition could help end the many conflicts in the country.