'Dead' woman found alive in South Africa morgue fridge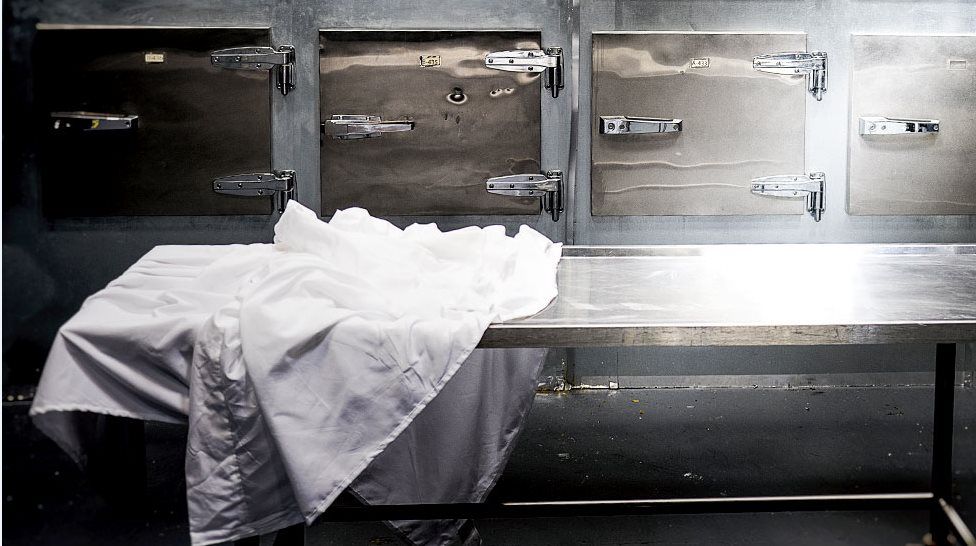 A South African woman is recovering in hospital after being discovered alive in a mortuary fridge.
The woman was taken to Carletonville morgue, in Gauteng province, having been declared dead by paramedics following a road accident.
But when a morgue worker returned to check on the body in the fridge, he found the woman was breathing.
An official has confirmed to the BBC the woman is now being treated in a hospital east of Johannesburg after being referred by forensics officers. She has not been named.
An investigation into the incident is being carried out, with the family demanding answers.
"As a family we won't talk about this unless the police, paramedics and the mortuary officials who were involved are present. We need answers," a family member told the BBC, speaking on condition of anonymity.
The man said the family was in shock.
"The issue is that we need answers, that's all we want and we don't have any clarity now," he added.
Distress Alert operations manager Gerrit Bradnick said there was "no proof of any negligence" on his company's behalf.
"This did not happen because our paramedics are not properly trained," he told TimesLive.
This is not the first time this year someone has woken up in a mortuary after being declared dead.
Three doctors had certified him dead.
He died five hours after the discovery.