Egypt zoo accused of painting donkey to look like a zebra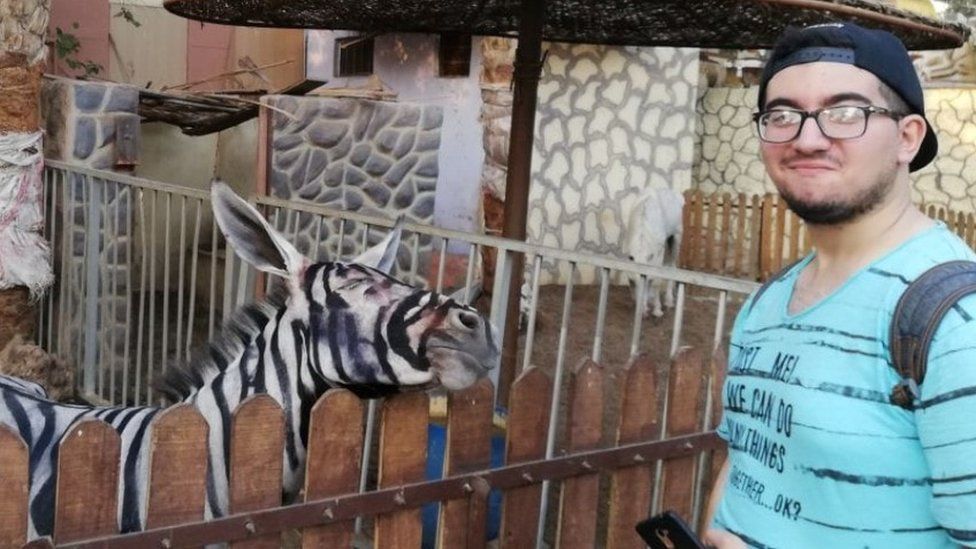 A zoo in Egypt has denied painting black stripes on a donkey to make it look like a zebra after a photo of the animal appeared online.
Student Mahmoud Sarhan put the images on Facebook after visiting Cairo's International Garden municipal park.
Aside from its small size and pointy ears, there were also black smudges on its face.
The pictures quickly went viral, with experts weighing in on the species of the animal.
Mr Sarhan told Extranews that the enclosure contained two animals and that both had been painted.
This is not the first time that a zoo has been accused of trying to fool its audience.