Deadly stadium stampede at Madagascar v Senegal match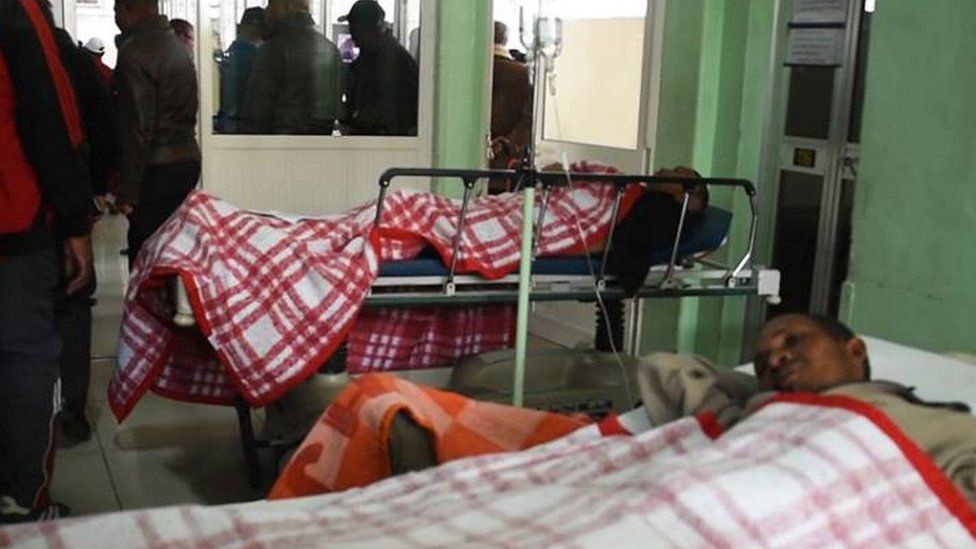 At least one person has been killed and nearly 40 injured in a stampede at a Madagascar football stadium.
The incident occurred just before the start of Madagascar's match against Senegal in the qualifying round of the Africa Cup of Nations, local media said.
Thousands of spectators were still trying to get into the stadium through the only entrance.
Two of those hurt are in a critical condition in the capital, Antananarivo.
Many people had been queuing up since the early hours of the morning for a 14:30 (12:30 GMT) kick-off at the Stade Municipal de Mahamasina.
French radio station RFI reported there was a rush to enter the stadium when the gates were opened.
"We were waiting in the queue from six o'clock in the morning. We were metres from the gate when the stampede took place. I was trampled on the back, but my backpack cushioned the impact," Rivo Raberisaona told the AFP news agency.
"I do not understand why there was only one gate open into the stadium when it's such a big match," said Henintsoa Mialy Harizafy, whose uncle was injured in the stampede.
The game, featuring stars such as Liverpool forward Sadio Mané, was played as planned in front of a capacity crowd and ended in a 2-2 draw.
Stampedes at stadiums in Africa occur on a regular basis, often due to poor crowd control in over-crowded stadiums.
You may also be interested in: