Mohammed Dewji: Kidnapped billionaire 'home safely'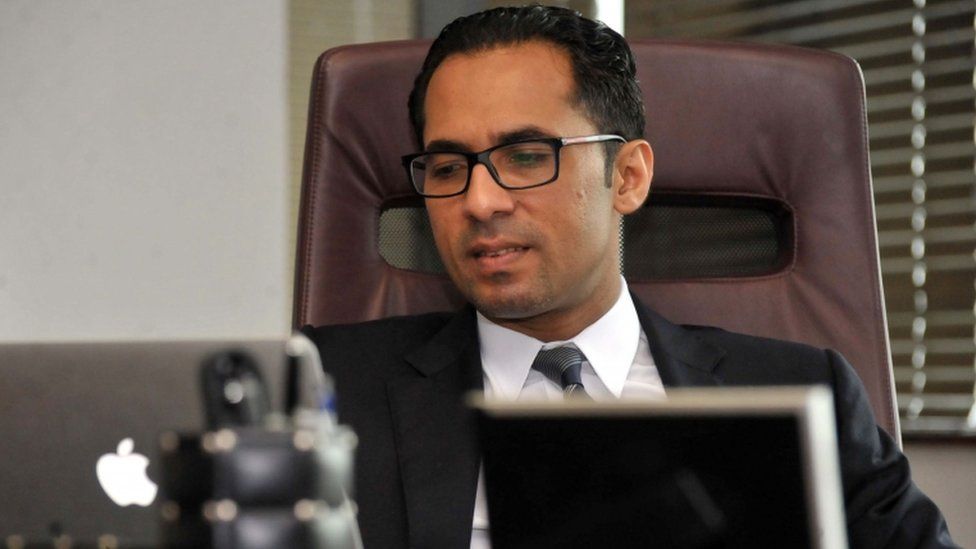 Kidnapped Tanzanian billionaire Mohammed Dewji has been released, 10 days after he was seized by armed men in the city of Dar es Salaam.
"I have returned home safely," he said in a tweet from his company METL Group's account.
The businessman, known locally as Mo, thanked Tanzania's police "and everyone around the world for their prayers".
It is not clear how Mr Dewji, 43, was freed or whether a ransom was paid.
Forbes places Mr Dewji's net worth at around $1.5bn (£980m), which would make him Africa's youngest billionaire.
"I thank Allah that I have returned home safely. I thank all my fellow Tanzanians, and everyone around the world for their prayers. I thank the authorities of Tanzania, including the Police Force for working for my safe return."
— Mohammed Dewji
(3:15AM, Dar es Salaam)

— MeTL Group (@MeTL_Group) October 20, 2018
His family had offered a 1bn Tanzania shilling ($440,000; £330,000) reward for information leading to his rescue.
Tanzania's environment minister January Makamba, a close friend of the industrialist, tweeted on Saturday morning that he had spoken to Mr Dewji and his father.
He said the kidnappers had abandoned Mr Dewji at a field near the Gymkhana club in Dar es Salam, Tanzania's commercial capital.
The billionaire is reported to be in good health, but with bruises on his hands and legs due to handcuffing.
Mohammed Dewji @moodewji is now back home safely. I have just spoken to him and his father 20 minutes ago. In his voice, he's the usual Mo. So he is okay. Thank you all for your prayers. God is really great. Going to see him now.

— January Makamba (@JMakamba) October 20, 2018
Mr Dewji served as an MP in Tanzania's ruling party for a decade until 2015.
He is credited with turning his family business from a wholesale and retail enterprise into a pan-African conglomerate.
His company, MeTL, has interests in textile manufacturing, flour milling, beverages and edible oils in at least six African states.