US missionary Charles Wesco shot dead in Cameroon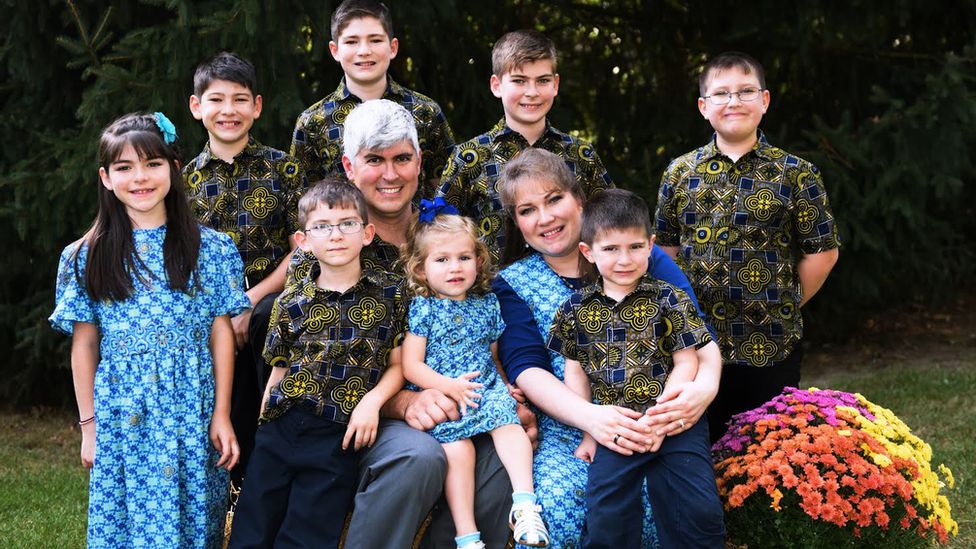 A US missionary has been killed in Cameroon about two weeks after moving there with his wife and eight children.
Charles Wesco was in a car with his wife, son, another missionary and a driver on their way to a market in the city of Bamenda when he was shot.
He was caught in cross-fire between the security forces and separatist fighters, a government statement said.
The country's two English-speaking provinces have been hit by more than a year of deadly violence.
'God allowed it for a purpose'
The government has blamed the rebels for killing Mr Wesco, saying its troops had killed the four fighters responsible.
Defence Minister Joseph Beti Assomo said the 44-year-old cleric was targeted by rebels planning to attack a nearby university.
But an Anglophone separatist group, which wants to form a breakaway state called Ambazonia, said government soldiers were to blame for the killing.
Hundreds have died in violence in Cameroon's North-West and South-West since October 2016 - many of these in the main city of Bamenda.
Mr Wesco, 44, had moved with his family to Bambili, which is on the outskirts of Bamenda, from the US state of Indiana.
The Wesco family had spent years raising funds for their move to Cameroon, said Pastor Dave Halyaman of the US-based Believers Baptist Church, which sent the family on the mission.
He told the BBC that Mr Wesco's wife, Stephanie, had described her husband's death as a tragedy but she said that she believed God allowed it for a purpose.
He said the church was being assisted by the US State Department in their efforts to bring the Wesco family home to the US "hopefully in a week or less".
The crisis in Anglophone Cameroon:
Began in 2016 with demonstrations by English-speaking lawyers, students and teachers
Protests against marginalisation by the French-speaking majority met with a crackdown
Activists arrested, and several protesters shot by security forces
Separatist demands for an independent state grew, resulting in increasing violence
Some symbolically proclaimed the independence of a new state called "Ambazonia"
Some 160,000 people have fled their homes in Cameroon, the UN says
More than 20,000 have fled to Nigeria
Journalists being denied access to conflict zones.