Anti-Ebola efforts in DR Congo disrupted amid violence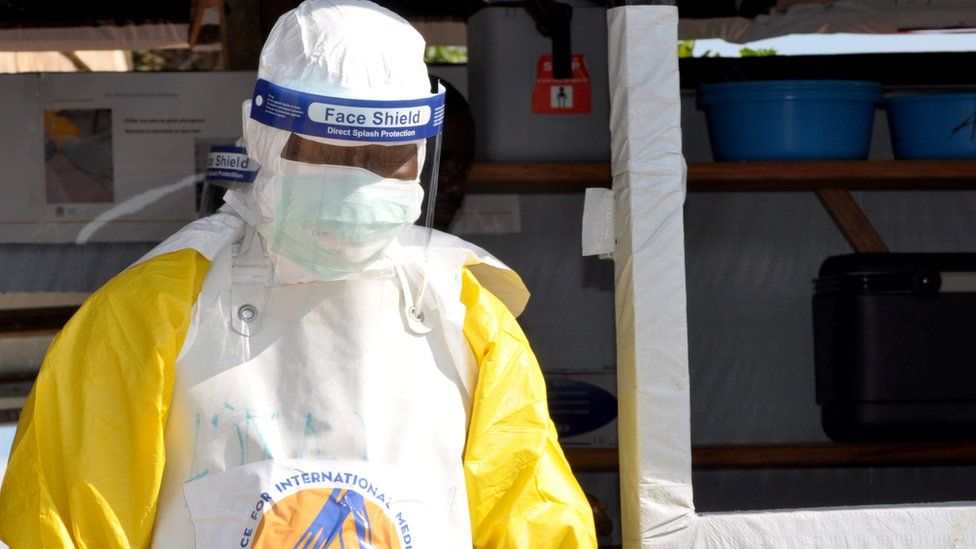 Efforts to contain an Ebola virus outbreak in the town of Beni in the Democratic Republic of Congo have been further disrupted by rebel attacks, health officials say.
A militia attacked just "a few metres" from an emergency centre, the country's health ministry said.
Staff of the World Health Organization (WHO) were forced to leave as a shell hit the building they were in.
WHO told the BBC that its mission had not been suspended.
It said 16 staff members, whose residence was hit by an unexploded shell, were sent to Goma for psychological care. The rest of the mission is in place.
It was not clear who had fired the shell. It happened during exchanges of fire and could have come from the militia, the UN peacekeepers or the Congolese army.
The staff members took refuge downstairs, before evacuating Beni.
WHO said that despite the attacks, its mission has continued for three and a half months and never been suspended for more than a day.
Seven UN peacekeepers and 12 Congolese soldiers were killed earlier this week during a joint operation against the ADF.
An Ebola outbreak in the region has killed more than 200 people since August.