Sierra Leone declares emergency over rape and sexual assault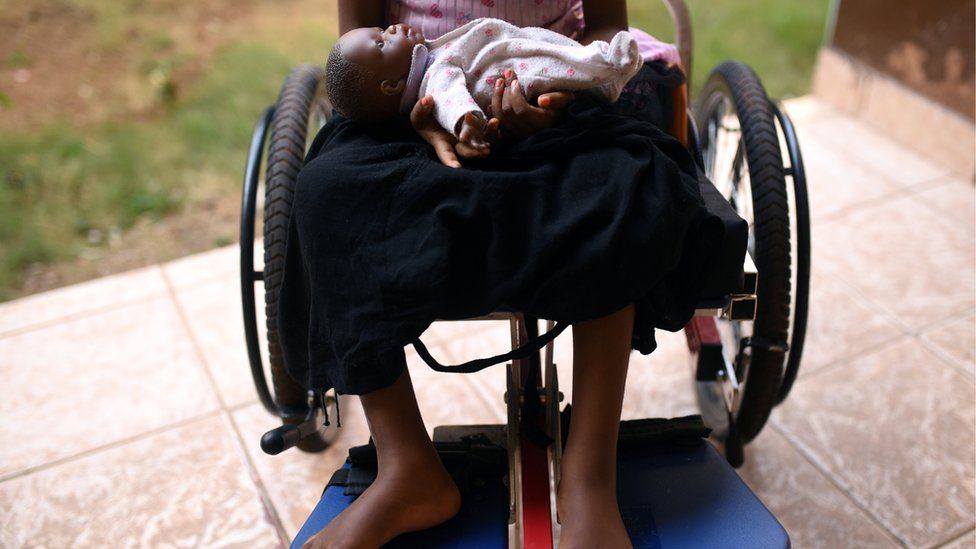 Sierra Leone has declared a national emergency over sexual and gender-based violence after recorded cases of rape and assault doubled over the last year.
President Julius Maada Bio announced the emergency on Thursday amid a public outcry over the issue, triggered by a series of high-profile attacks.
Mr Bio said attacks on minors - which account for a third of all cases - would be punished with a life sentence.
Activists say many assaults are not punished under current laws.
More than 8,500 cases were recorded last year - a rise of nearly 4,000 on the figure from the previous year - in a country of 7.5 million people.
The factors behind the spike are not yet clear.
What did the president say?
Mr Bio declared the emergency at State House in Freetown after hearing the testimony of an Ebola survivor who had repeatedly been raped.
"With immediate effect, sexual penetration of minors is punishable by life imprisonment," he said, visibly moved by the survivor's account.
He also announced the formation of a dedicated police division to investigate reports of sexual violence, as well as a special magistrates' court that would fast-track cases.
The BBC's Umaru Fofana in Freetown says the declaration of an emergency will mean state resources are more readily diverted to tackling sexual violence.
He added that the move allows the president to bypass parliament, which would normally be required to approve changes to the law.
What are people saying in Sierra Leone?
Anger has been mounting over sexual violence against women following a series of high-profile cases, including that of a five-year-old girl left partially paralysed after an alleged assault by her uncle.
Activists say few cases are reported and successfully prosecuted. The recommended sentence for rape - of between five and 15 years' imprisonment - is often not imposed.
Last year, a 56-year-old man who raped a six-year-old girl was sentenced to a year in prison.
Fatmata Sorie, the president of an all-female lawyers group that works with victims of sexual violence, told the BBC that the president's declaration shines "a very bright light on the issue".
However, she cautioned that the data on sexual violence was incomplete as it had only been gathered from a handful of centres across the country.
"We want the numbers to come down, [and] we want a situation where the data is nationwide data, chiefdom-based data," she said.
Rape and other forms of sexual violence were widespread during Sierra Leone's civil war between 1991 and 2002.