End Sars protests: The Nigerian women leading the fight for change
By Azeezat Olaoluwa
Women's Affairs Reporter, West Africa
Rinu Oduala is 22 years old and outspoken - Nigeria's government feels so threatened by her that her bank account has been frozen.
She was among tens of thousands of young Nigerians, including many women, who made history with the protests that swept the country in October against police brutality.
Ms Oduala was one of the first to take to the streets after a video went viral of a man allegedly being killed by the notorious Special Anti-Robbery Squad (Sars), sparking what became known as the EndSars demonstrations.
She set up camp outside the Lagos governor's office on 7 October, demanding the police unit be disbanded.
As a media strategist, she knew how to rally people on social media to join her - organising blankets for people who ended up sleeping outside the state government buildings for 72 hours before police attacked them.
With her 172,000 Twitter followers, she is one of several women who have shaken the Nigerian establishment to its core over the last six weeks. Her EndSars activism saw her Twitter account get the blue verified badge.
Today she is part of a panel in Lagos sitting at a judicial inquiry into police abuse - one of the key demands of the protesters after the president disbanded the unit.
But she is concerned about her security and is one of 20 protest organisers to have their funds frozen by the central bank early in November.
"It's disheartening that our good intention of ending police brutality would make us get tagged as terrorists," she told the BBC.
The central bank says it sought a court order to block the accounts for 90 days in order to find out the source of their funds.
Ms Oduala says her lawyers are challenging the order.
'This is just the beginning'
Another female EndSars activist - lawyer Modupe Odele - had her passport confiscated last month. She had offered legal aid to those arrested during the demonstrations.
And last week, the website of the Feminist Coalition - a group set up by around 10 women in July to fight for gender equality, which became active during the EndSars protests - was blocked inside Nigeria and it is not clear who was behind the move.
During the protests the non-governmental organisation raised $385,000 (£290,000) through crowdfunding and spent part of the money on legal services for those protesters who were arrested, to pay medical bills for those wounded, to provide private security at protest points and daily refreshments.
The group says the rest of the funds are to be used to provide support, including mental health counselling, for victims of police brutality and the families of those who died.
It also hopes to sponsor a memorial for those killed by the police.
"This is just the beginning of a youth awakening in Nigeria, of things that we can do to improve the state of the country," Fakhrriyyah Hashim, a co-Founder of Feminist Coalition, told the BBC.
"We will continue to do this, especially in the lives of women," she said.
Nigeria may be a very patriarchal society, but women have always been vocal in demanding change, most notably during the anti-colonial struggle.
So the organising power of the women on the EndSars frontlines should not surprise the authorities.
More on #EndSars protests:
In 1929 the Aba women's riots - also referred to as the "Women's War" - were sparked by plans to tax southern market women. Over two months, thousands of women were involved in protests that saw colonial shops and banks attacked and courts burnt down. In the end the colonial administrators backed down.
Eighteen years later, Funmilayo Ransome-Kuti, mother of the famous Afrobeat star Fela Kuti, successfully mobilised thousands of women against more proposed taxes to be levied on small traders.
Dubbed the Lioness of Lisabi, she became a firm advocate for women's suffrage and an important figure in the fight for independence.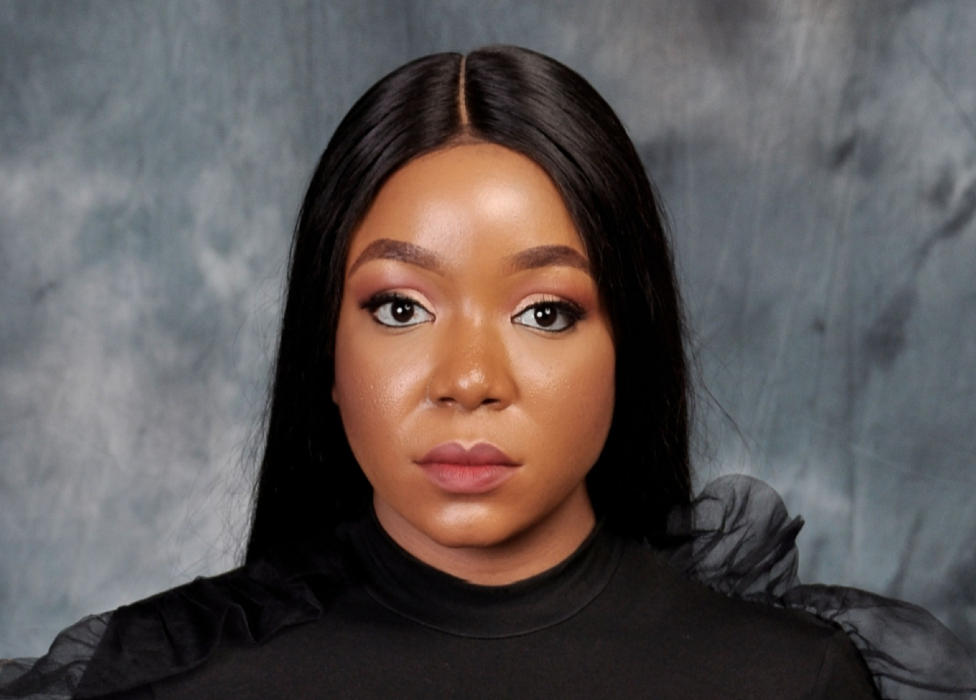 Ndi Kato
The history of Nigeria has had a lot of women come out to fight and push for their rights"
The estimated 20,000 women who joined her Abeokuta Women's Union were known for their persistence, never giving up until achieving their aim.
"The history of Nigeria has had a lot of women come out to fight and push for their rights. Those battles strong women before us fought have been downplayed," said Ndi Kato, a gender activist who participated in the EndSars protests.
No-one knows this more than Aisha Yesufu, co-founder of the Bring Back Our Girls Movement, which has been working over the last six years to rescue the schoolgirls kidnapped in Chibok by Islamist Boko Haram militants.
She was among the EndSars protesters who were tear-gassed by police in the capital, Abuja.
But she didn't run away from the fracas and her picture of defiance later became one of the symbols of the EndSars movement.
Ms Yesufu says it is not surprising that women became the backbone of the EndSars protests.
"Women have always been the ones who get things done. Any protest that led to change has always been women-led," she told me.
"The EndSars protest went as far as it did because of the role women played. Especially the Feminist Coalition, those women were amazing. Their co-ordination was impressive."
Ms Kato says it is not the end of road: "The fact that young people are re-strategising, going back to the drawing board and looking for several ways to get our voices to be heard does not mean that we have stopped protesting."
Women have shown during EndSars how they can use both social media and offline strategies to get their voices heard - which Ms Yesufu says they should use to their advantage in the fight for gender equality.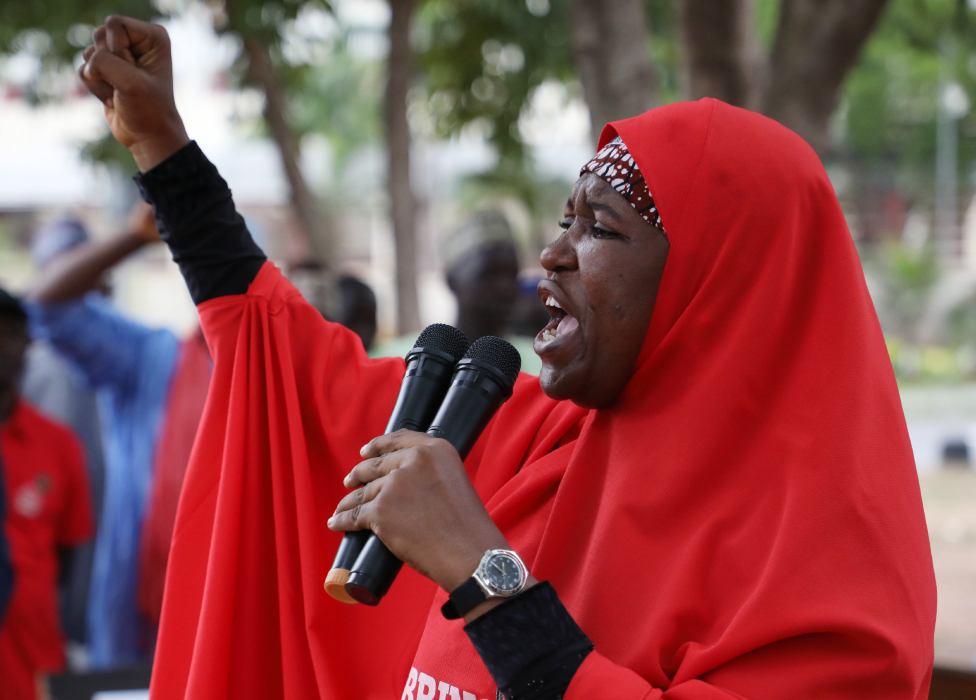 AFP
It's time for any woman that feels like going into politics to do so without looking back. We should not doubt ourselves"
"Women should look beyond feminism to femi-power. It's time to put ourselves to places we need to be. We have to stop asking to be invited to the table, we should create the table," she said.
"It's time for any woman that feels like going into politics to do so without looking back. We should not doubt ourselves. Let's take our place and be unapologetic about it."
Ms Oduala agrees the fight will go on.
"The future for women looks bright because we all saw what we could do, so if women decide to do anything for themselves or their community they would be unstoppable."