Russia sends 300 military instructors to Central African Republic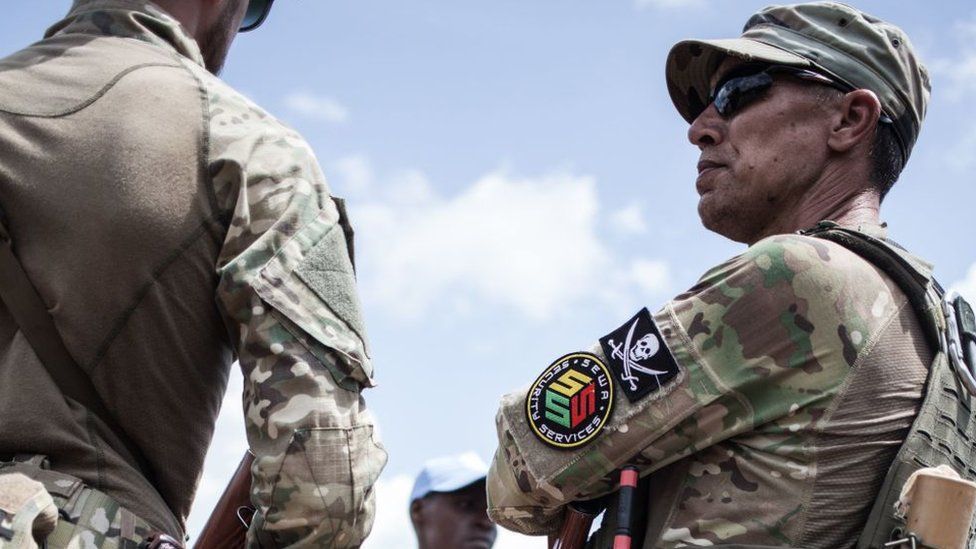 Russia has sent an additional 300 military instructors to the Central African Republic (CAR) to deal with what its foreign ministry calls a "sharp degradation of security".
It said the CAR government, which is threatened by rebel groups ahead of Sunday's presidential election, had asked for help.
Former President François Bozizé denies plotting a coup.
UN peacekeepers have said the rebel advance has been halted.
Russian Deputy Foreign Minister Mikhail Bogdanov said the Russian military was not involved in fighting in the CAR and that the military instructors were "not the army nor the special forces".
But a CAR government spokesman, quoted by AFP news agency, said Russia had sent "several hundred soldiers and heavy weapons" to support the government.
The spokesman, Ange Maxime Kazagui, said the Russian forces had been invited as part of bilateral agreements, AFP reports.
Private Russian security guards have been working in CAR providing security for the government and helping safeguard key economic assets.
Rwanda, which has troops serving in the UN mission in CAR, has also announced it is bolstering their numbers in support of the government.
The newly deployed forces will have "different rules of engagement which will enable them to protect our forces from being attacked, and protect civilians", Rwandan President Paul Kagame said.
At least 750 Rwandan soldiers and police officers have been operating under the UN peacekeeping force Minusca.
Minusca forces have also been deployed beyond the capital, Bangui, "to block armed elements", AFP quoted a UN spokesman as saying.
CAR President Faustin Archange Touadéra has insisted Sunday's election will go ahead, saying the presence of the army and UN peacekeepers means people have nothing to fear.
But opposition parties, including that of Mr Bozizé, have called for the vote to be postponed "until the re-establishment of peace and security".
Rebel groups have seized several towns close to Bangui, clashing with government forces and looting property, and the UN said its troops were working to prevent a blockade.
Mr Bozizé's spokesman, Christian Guenebem, said: "We categorically deny that Bozizé is at the origin of anything."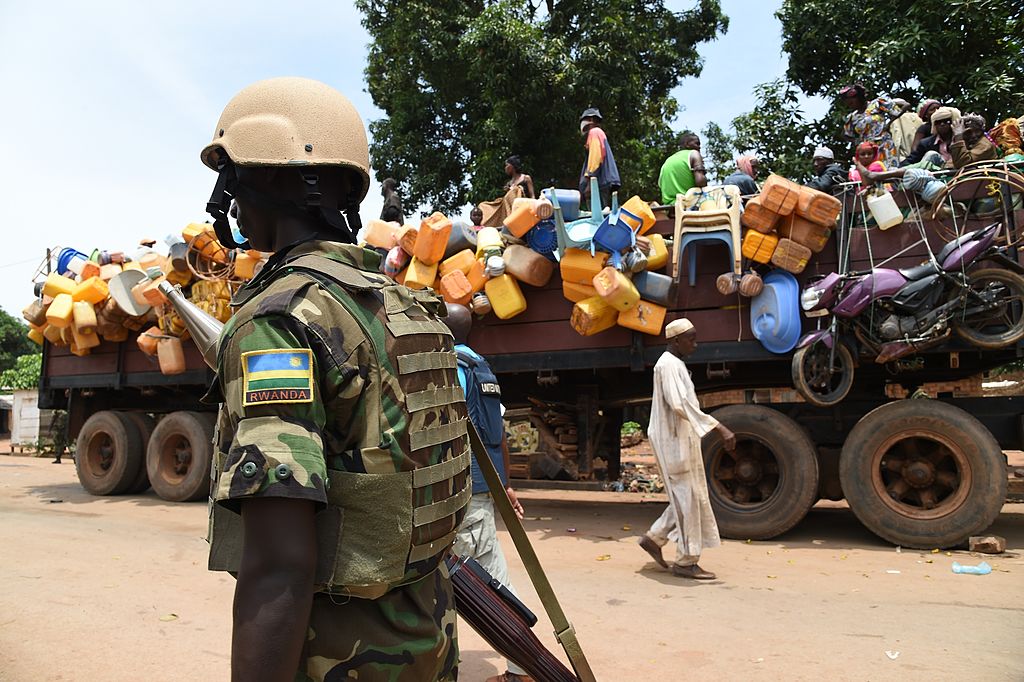 Getty
CAR key events
2003Rebel leader and former army commander Francois Bozizé seizes power

2009UN Security Council agrees to creation of UN peace-building office for CAR to address ongoing insecurity

2013Bozizé flees into exile as Seleka rebel coalition rapidly overruns the country and takes control of the capital

2015Referendum on constitutional changes in November, followed by first round of presidential election

2019Bozizé returns to CAR
Source: BBC
The CAR is one of Africa's poorest and most unstable countries, even though it is rich in resources like diamonds and uranium. The UN estimates that half of the population are dependent on humanitarian assistance and up to a fifth have been displaced.
On 3 December the CAR's Constitutional Court ruled that Mr Bozizé did not satisfy the "good morality" requirement for candidates because of an international warrant and UN sanctions against him for alleged assassinations, torture and other crimes during his rule.
Mr Bozizé, a Christian, came to power after a coup in 2003 and subsequently won two elections that were widely seen as fraudulent. He was ousted in 2013 by the Séléka - a rebel coalition drawn largely from the Muslim minority - which accused him of breaking peace agreements.