Said Bouteflika: Brother of deposed Algeria leader cleared of charges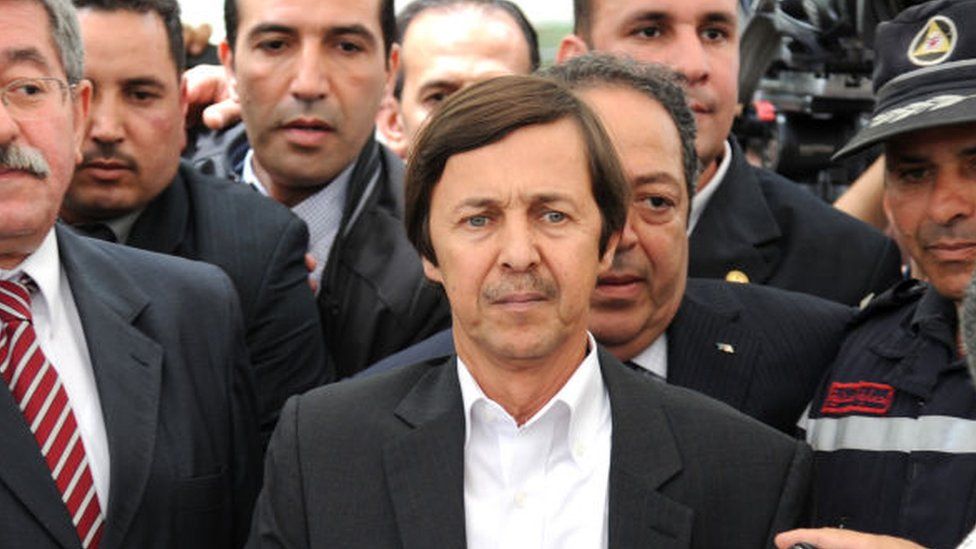 A retrial of the powerful brother of Algeria's deposed president Abdelaziz Bouteflika has cleared him of charges of conspiracy for which he was serving a 15-year jail sentence.
Said Bouteflika - widely seen as the real power-holder in Algeria - was arrested after his brother was ousted by pro-democracy protests in 2019.
He had been accused of planning to declare a state of emergency and firing the army chief as protests mounted.
He still faces corruption charges.
Then, in 2019 a popular protest movement swept the ailing president from power as Algerians demanded greater freedom.
Said Bouteflika was detained in May 2019 alongside two former intelligence chiefs during a wave of arrests that targeted the ex-president's close allies.
At the time of the arrests, experts said the new government was keen to demonstrate it was serious about tackling corruption that was endemic during the deposed president's rule.
But in November 2020 the Supreme Court said it would retry the case against Bouteflika, chief Gen Mohamed Mediene, known as "Gen Toufik", and Gen Athmane Tartag.
All three have now been acquitted. Bouteflika will be transferred to another prison to face corruption charges.
You might also be interested in: