Morocco: At least 24 dead in Tangier factory flood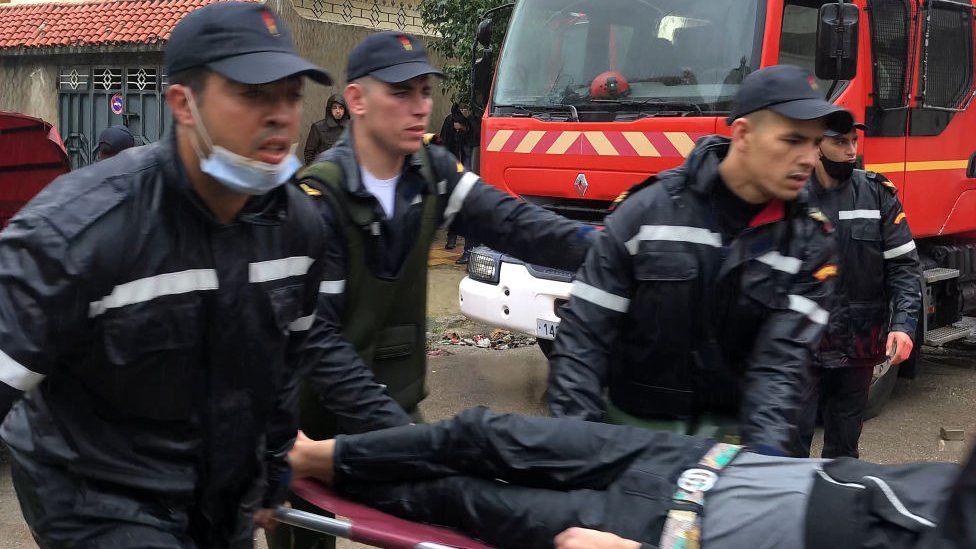 More than 24 people have died after heavy rain flooded an illegal underground textile factory in Morocco, authorities say.
A further 10 people were rescued from the workshop, located in the basement of a house in Tangier.
It's not known how many people were in the building at the time of the flood. Rescue workers are still at the scene and an investigation has been launched.
Morocco has been experiencing heavy rains in recent weeks.
Blocked or poorly maintained drains often worsen flooding in Morocco's cities.
Videos from Tangier over the past few days show cars completely submerged in water.
Local media reports say water poured into the basement of the building where people were working.
Many of those trapped inside were rescued by a local man who used a rope to bring them to safety, AFP news reports.
One government official said those killed were all aged between 20 and 40.
Morocco's textile and leather industry is heavily reliant on informal operations including unregulated factories leading to unsafe conditions for workers.