Postpartum haemorrhage: Niger halves blood-loss deaths at clinics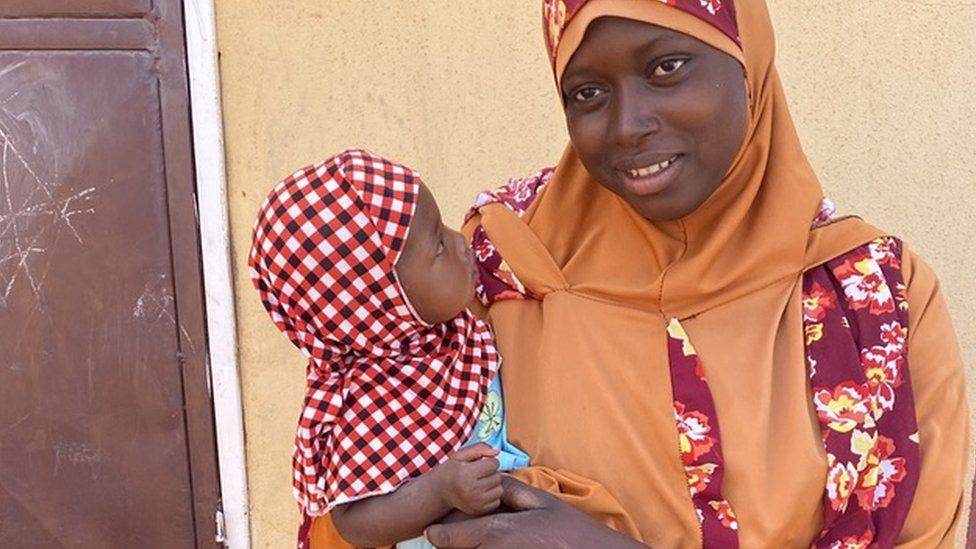 Researchers working with Niger's health ministry say they have managed to more than halve the number of women who bleed to death after giving birth in health facilities.
Blood loss is the leading cause of maternal deaths in low-income nations.
Those behind the initiative say it could dramatically lower mortality rates elsewhere too.
It relies on following a simple three-step process including the use of a low-cost drug.
Over the research period in Niger, an estimated 1,417 fewer women died from bleeding after childbirth - known as postpartum haemorrhage (PPH) - than otherwise would have.
It also prevented tens of thousands of other women from experiencing abnormally high blood loss.
PPH now accounts for one in 10 of maternal deaths in Niger, whereas before the project began it accounted for more than three times that.
Working with doctors and nurses across the country, the NGO Health and Development Initiative (HDI) introduced a combination of treatments.
The first step is to give a dose of cheap and easy-to-store misoprostol tablets, which should reduce the bleeding.
If after 20 minutes the bleeding has not stopped, then a condom attached to a catheter is inserted into the uterus and then inflated.
If this does not work, then what is called a non-inflatable anti-shock garment is used to give the mother time to get to surgery for blood transfusions.
Expectant mothers are also handed a dose of misoprostol when they visit a clinic towards the end of the pregnancy, which they are asked to bring back for the birth - but it can be taken at home.
The researchers say that the approach should be tried in other countries.
"Niger has done it and other countries can too," said Dr Zeidou Alassoum, HDI's Resident Technical Advisor in Niger.
"This method achieves rapid reductions in maternal bleeding-deaths and can prevent millions more women around the world from bleeding to death after they give birth."
"Reducing deaths caused by bleeding after women give birth, by more than half across an entire country within one or two years has to my knowledge never been done before," PPH expert Prof André Lalonde said.
In developing countries, PPH accounts for somewhere between 25% and 43% of maternal deaths.
Overall, approximately 800 women die every day from preventable causes related to pregnancy and childbirth - most of these occur in sub-Saharan Africa and southern Asia.