Papua New Guinea profile - Media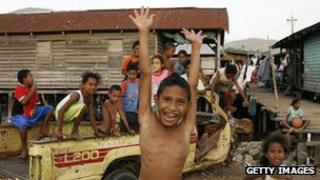 Radio is important in Papua New Guinea, which has scattered, isolated settlements and low levels of literacy. The government operates a national network and provincial stations.
Television coverage is limited mainly to Port Moresby and the provincial capitals.
Two daily newspapers are foreign-owned. The private press, including weeklies and monthlies, reports on corruption and other sensitive matters.
BBC World Service (106.7) and Radio Australia broadcast on FM in the capital.
The media are "diverse and dynamic and enjoy a relatively free environment", says Reporters Without Borders.
By 2016 there were more than 900,000 internet users (InternetLiveStats). There is a lively blog scene.
The press
Television
Radio