Australia country profile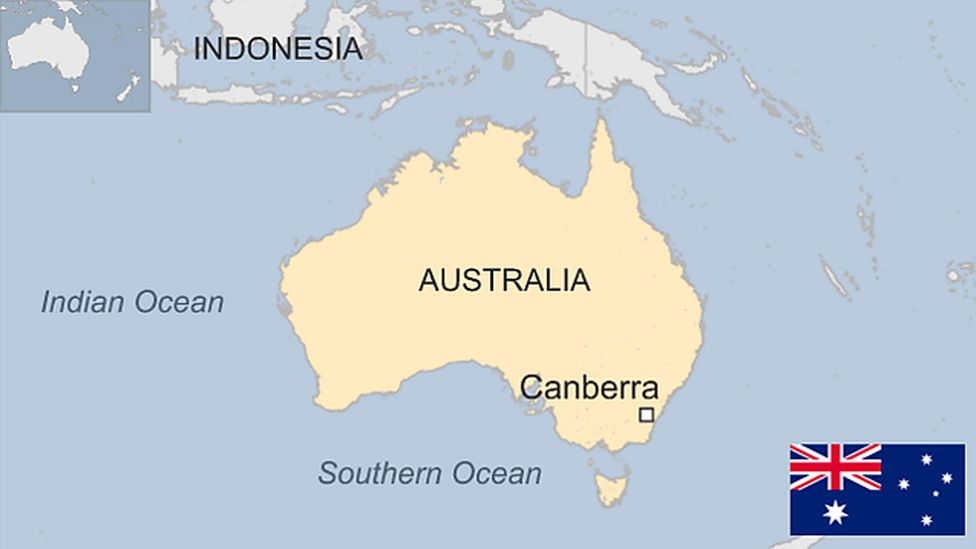 Australia ranks as one of the best countries to live in the world by international comparisons of wealth, education, health and quality of life. The sixth-largest country by land mass, its population is comparatively small with most people living around the eastern and south-eastern coastlines.
The country's first inhabitants, the Aboriginal people, are believed to have migrated from Asia tens of thousands of years before the arrival of British settlers in 1788. They now make up less than 3% of Australia's 23 million people.
Years of mass immigration after the Second World War heralded sweeping demographic changes, making modern Australia one of the world's most multicultural countries. But migration continues to be a sensitive issue politically.
In shaping its foreign and economic policy, Australia first looked to Europe and the US but in the last 20 years has developed stronger ties with Asia. It has acted as peacekeeper in the region sending missions to Solomon Islands, East Timor and Papua New Guinea.
Although Australia remains part of the Commonwealth, the future role of the monarchy has been a recurring issue in politics. An ageing population, pressure on infrastructure, and environmental concerns such as climate change are some of the long-term challenges facing the country.
Commonwealth of Australia
Capital: Canberra
Population 22.9 million

Area 7.7 million sq km (2.9 million sq miles)

Major language English

Major religion Christianity

Life expectancy 80 years (men), 84 years (women)

Currency Australian dollar
GETTY IMAGES
Monarch: King Charles III, represented by a governor-general
Prime Minister: Anthony Albanese
Labor leader Albanese beat Prime Minister Scott Morrison at the May 2022 election, ending nine years of rule by the centre-right Liberal Party. Climate change played a major role in the election, with a surge in support for candidates wanting urgent action.Mr Albanese also has to balance the relationship with China, one of Australia's main trading partners, which is making a bid to boost its influence in the southern Pacific.
Australia's media scene is creatively, technologically and economically advanced. There is a tradition of public broadcasting but privately-owned TV and radio enjoy the lion's share of viewing and listening.
Media ownership is highly concentrated. Leading groups include News Corp Australia, Seven West Media and Fairfax Media-Nine Entertainment.
Around 88% of Australians are online.
Some key dates in Australia's history:
40,000 BC - The first Aboriginal people arrive from southeast Asia. By 20,000 BC they have spread throughout the mainland and Tasmania.
1770 - Captain James Cook charts the east coast in his ship HM Endeavour and claims it as a British possession, naming it "New South Wales".
1901 - The Commonwealth of Australia comes into being.
1914 - Australia commits hundreds of thousands of troops to the British war effort during World War 1. Their participation in the Gallipoli campaign leads to heavy casualties.
1948 - Australia launches a scheme for mass immigration from Europe.
2002 - In Bali, 88 Australians are among 202 people killed when bombs go off in two nightclubs.
2008 - Government makes a formal apology for past wrongs committed against the indigenous Aboriginal population.
Related Internet Links
The BBC is not responsible for the content of external sites.