Bangladesh cabinet approves anti-pornography law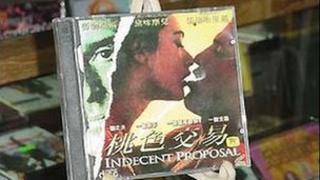 The Bangladeshi government has approved a tough new anti-pornography law which would see offenders jailed for up to 10 years.
It is believed to be Bangladesh's first law specifically targeting the spread of pornography.
The legislation, which is likely to be passed by parliament, bans making or selling of any kind of pornographic material.
Those found guilty could also be fined up to $6,000 (£3877).
The move seems to have come about after a string of sex tape scandals involving female celebrities. Victims alleged their videos were doctored or filmed in secret to tarnish their reputation.
In many cases, the police failed to act against the culprits, saying existing laws did not enable them to prosecute those involved in production and distribution of the such videos.
Abul Kalam Azad, a government spokesman, said the measures aim to protect young people and women from pornography, which he said, had spread like a disease through the internet and mobile phone technology.
Bangladesh is a relatively conservative Muslim-majority country of more than 160 million. But it is also a democracy.
And some in Bangladesh say they are alarmed by the vigour with which the government appears to be taking on the cause of public morality.
Critics of the move say that while the law may help deter exploitation and blackmailing, it would be very hard to police.
"The government has the technology to track the internet addresses of the suspects, " says Shorful Alam, CEO of Aamra Network Ltd, a leading IT firm in Dhaka. "But those involved in the porn business tend to be smarter and a step ahead of the officials."