Pakistan police arrest man who 'posed as general'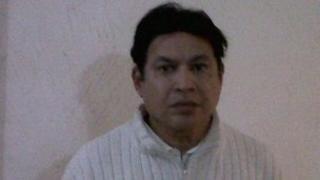 Police in the Pakistani city of Karachi have arrested an alleged confidence trickster who spent three years posing as an army general.
Maqsood Shah, 52, was arrested on Thursday wearing a fake army uniform while on his way to meet a government official over an illegal land transfer.
Police told the BBC that they recovered two fake army uniforms, an AK-47 rifle and a blackberry phone from his home.
Mr Shah has made no public comment on the allegations as yet.
Mr Shah was a general administrator in a hospital, police superintendent Ghulam Subhani told the BBC's Nosheen Abbas in Islamabad.
But for the past three years he has been posing as an army general in an effort to illegally obtain land and get favours from officials, according to the police.
Superintendent Subhani also said that he had even attended the funeral of influential local politician Pir Pagara in a fake uniform, without being detected.
He has been remanded into police custody for seven days. He could face a prison term if found guilty of fraud.