Australian Senate calls for apology on forced adoptions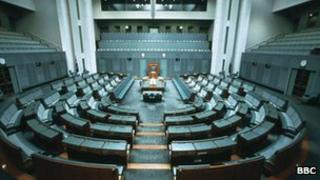 A Senate committee in Australia has called for a national apology to thousands of women who were forced to give up their children for adoption from the 1950s to 1970s.
The Community Affairs References Committee released its report on forced adoption practices based on submissions from hundreds of women
Many women said they were coerced into signing away their children.
Many did so because of stigma attached to unmarried motherhood at the time.
The committee urgedthe government to issue a formal statement of apology that "acknowledges, on behalf of the nation, the harm suffered by many parents whose children were forcibly removed and by the children who were separated from their parents".
Over one and a half years, the Senate committee heard stories from women affected by the practise - most of whom had been in their teens and unmarried when they had their babies.
Many said they signed consent forms allowing adoption only after being coerced. Some said they were drugged, while others said their signatures were forged.
"In many cases, the parents were threatened with the law of the day," said Senator Claire Moore. "To the people caught up in the horror of this history, we can now call it a horror and not pretend it didn't happen."
Some of the organisations involved in the forced adoptions were heavily criticised in the committee's report. The head of the Senate inquiry also said that actions of hospitals may have been illegal.
Some of the organisations have apologised - but many of the women say they also want the government to apologise, just as it did in 2008 to indigenous people who had also undergone systematic suffering.