Taiwan suspects held in Philippine phone scam arrests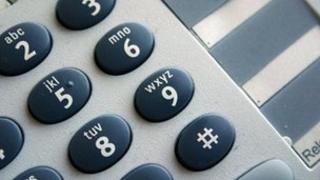 Police in the Philippines have arrested dozens of Taiwanese suspects linked to an international phone scam ring.
In a joint operation between Taiwanese and Filipino police, 78 people were arrested in the southern city of Davao.
Police said members of the gang had made phone calls to victims, mostly in China, pretending to be debt collectors for utility bills.
Others would then pose as policemen and tell the victims to pay up.
Police said the suspects would face fraud charges in Taiwan.
Recent crackdowns in Manila have forced such fraudulent call centres to move to other provinces, reports Taiwan's Central News Agency.
Last year, police in China, Taiwan and a number of South East Asian countries jointly smashed a series of telephone fraud syndicates, arresting a total of 828 Chinese and Taiwanese suspects.