Two dead in Nato Afghanistan helicopter crash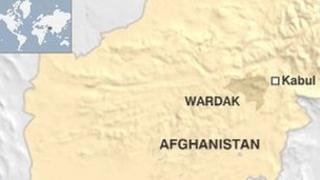 Two members of Nato-led forces in Afghanistan have been killed in a helicopter crash, military officials have told the BBC.
They said that the crash happened in the eastern province of Wardak.
In a statement, military officials said the cause of the crash was being investigated but added that there was no insurgent activity in the area at the time of the crash.
That contradicts Taliban claims that they shot down the helicopter.
The nationality of the dead personnel has not yet been released.