Bo Xilai scandal: Cambodia holds on to French architect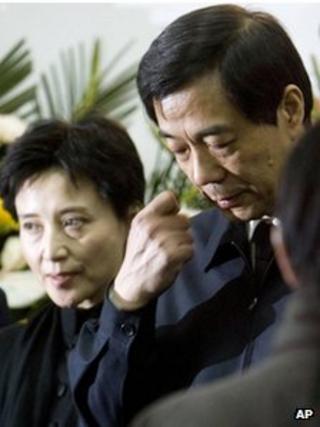 Cambodia has said that it will not extradite a French architect with alleged links to the scandal-hit Chinese politician Bo Xilai, pending further investigation.
Foreign Minister Hor Namhong said late on Thursday that Patrick Devillers, 52, would not be sent to China or France.
He was arrested on 13 June upon China's request, police say.
He reportedly had close ties to Mr Bo and his wife, Gu Kailai, a suspect in the death of British man Neil Heywood.
Cambodian officials said they needed more evidence before they could consider Mr Devillers' extradition. It remains unclear where he is being held.
"The decision has been made. We have decided to keep him here, we are not sending [him] anywhere. We won't send him to either France or China," Hor Namhong said.
A spokesman from the foreign ministry also said Cambodia had seen no evidence that Mr Devillers had committed a crime.
Officials had previously said that they were considering whether to send Mr Devillers, who has been living in Cambodia for the past five years, to China or France.
Mr Bo, the former high-flying leader of the south-western Chinese megacity of Chongqing, was sacked in March and is under investigation for flouting Communist Party discipline.
His downfall was triggered when his police chief, Wang Lijun, fled to the US consulate, reportedly to seek asylum after falling out with Mr Bo over his investigation into the death of Neil Heywood.
Mr Heywood was found dead in a hotel in Chongqing on 15 November 2011.
Local officials initially said he died of excessive drinking, but the government announced in April that it was investigating Mr Bo's wife in connection with the case.