Lal Bibi rape: Afghan policemen sentenced to 16 years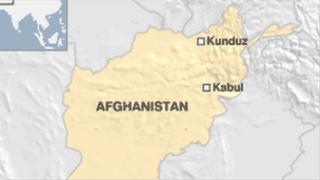 Four Afghan policemen have been jailed for 16 years for raping a young woman in northern Kunduz province this year.
Lal Bibi, 18, wept as she told the court in Kabul she had been abducted by a group of policemen who beat and raped her for five days in May.
Reports say she was singled out because a relative offended a family linked to a local police commander.
The case drew attention after she reported the attack. Afghan victims of sexual abuse rarely speak out.
Ms Bibi's ordeal prompted President Karzai to order an investigation.
The BBC's Bilal Sarwary, who was in court, says Ms Bibi sobbed as she relived the events, making it sometimes hard to understand what she was saying.
He says speaking out about sexual abuse often brings shame on the family, as well as potential repercussions.
Correction 8 November 2012: This report has been amended to clarify that all the men were jailed for 16 years. An earlier version gave three of them shorter sentences.