Vietnam raids 'coin-flipping den'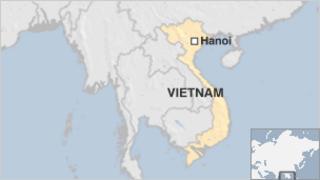 More than 100 people have been detained in a massive police raid on a gambling den near the Vietnamese city of Hanoi.
Officials say 200 police stormed a guest-house in Bac Ninh province where gambling was taking place over a game involving the flipping of coins.
Officers seized $260,000 (£162,110) from there. One report says police disguised the raid as a wedding party.
Apart from casinos where foreign nationals are allowed to play, gambling is illegal in Vietnam.
Nevertheless, correspondents say that gambling remains popular across the country, particularly when it comes to matches in international football leagues, which are shown on television in Vietnam.
Illegal gambling rings are believed to run operations allowing people to bet with large and small sums of money.
BBC Vietnamese editor, Giang Nguyen, says the amount of money seized is surprisingly large, with media reports describing it as one of the biggest hauls from a gambling raid in recent years.
He adds that the Dinh Bang commune of Bac Ninh, where the arrests took place, is an area that used to be held up by the Communist Party for its revolutionary credentials.
But as market reforms took place in the 1980s, Dinh Bang turned into a centre of counterfeit products and gambling, serving as a base for gamblers from nearby Hanoi.