Deadly gun attack in Philippines town of Kawit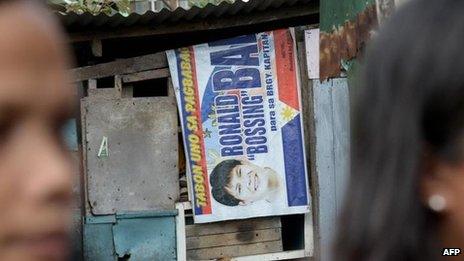 A gunman has opened fire in a town near the Philippine capital, Manila, killing at least seven people and wounding six before being shot dead by police.
The gunman, reported to be a former local election candidate, ran through the streets of Kawit, 40km (25 miles) south of Manila, shooting at random.
A seven-year-old girl and a pregnant woman were among the dead, police said.
They are searching for an accomplice who reportedly helped the gunman load his semi-automatic pistol.
Police named the gunman as Ronald Bae and said he had been drinking heavily on Thursday night.
Mr Bae had once unsuccessfully contested a local election for village chief, they said.
Police spokesman Arnulfo Lopez told AFP news agency: "It was random. He would fire at anybody who crossed his path."
No motive has yet been determined, but police are hunting a man said to be a caretaker at Mr Bae's home who was seen reloading the weapon during the attack.
One of Mr Bae's neighbours, Maita Lacorte, told AFP: "He was running swiftly and waving his gun. I told my children and grandchildren to run."
The gun attack reportedly started close to Mr Bae's home, where a neighbour and the neighbour's dog were shot dead.
Resident Edwin Lacorte told the Associated Press the gunman had shot and killed his seven-year-old niece, and wounded another niece and nephew. The nephew was Mr Bae's godson.
"I could not do anything," Mr Lacorte said. "I could hear them screaming and I heard the shots."
The gunman then went to a nearby market, continuing to fire, before returning to his house.
Police surrounded the building and an exchange of fire ensued, during which the gunman was killed.
Cavite provincial Governor Jonvic Remulla told AP that Mr Bae had left Kawit about a year ago after losing the local election, but returned on Monday following a row with his wife in northern Pampanga province.
Police figures show there were 1.2 million registered firearms in the Philippines last year, and about half that number again of unlicensed weapons, AFP reports.