Kam air row: US suspends ban on Afghan airline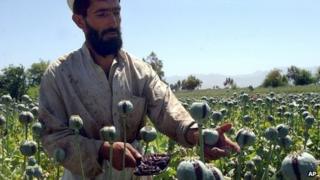 The US has suspended a ban on Afghanistan's largest private airline, Kam Air, put in place last month amid allegations of drug smuggling.
The US army said it would grant Kam Air military contracts while the Afghan government conducts an investigation.
Last month the US army stopped all contracts citing an investigation which alleged that Kam Air transported opium on civilian flights to Tajikistan.
The airline and the Afghan government have denied the allegations.
The US military said it reversed its previous decision because "it is an appropriate logical course of action at this time for the sovereign Afghan government to conduct a full investigation of Kam Air", the Agence France-Presse news agency reported.
A statement from the US military added that it would also provide evidence and documents for the Afghan investigation.
The Afghan government welcomed the decision saying "this was the right decision to take".
At the time the drug smuggling allegations were strongly denied by Afghan Transport Minister Daud Ali Najafi who told the BBC that security checks at Kabul international airport are very tight.
Tajikistan is a key transit route through Central Asia used by drug smugglers.
When the US announced its ban, the airline's owner Zemary Kamgar said his legal team would prepare a defence, adding that the allegations were "insulting to thorough security checks" conducted by Afghan and Tajik forces.
Correspondents say that the controversy comes at a time of growing concern among Western countries over Afghanistan's burgeoning drug trade.
While a UN Office on Drugs and Crime (UNODC) report in November said that opium production in Afghanistan had fallen by a third, it also said that the amount of land used to cultivate the crop rose by 18%.
Kam Air operates a fleet of some 16 planes, including Boeing 767s and 747s - and Antonov cargo planes which fly to many destinations.