Burma Buddhist and Muslim detainees in deadly Indonesia clash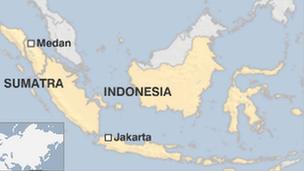 Eight men have died at a detention centre in Indonesia after fighting broke out between Buddhist and Muslim detainees from Burma, police say.
A policeman told the BBC that the eight dead were Buddhists and that 21 Muslims were also injured during the clash.
Local reports say the centre, in North Sumatra's Medan city, is overcrowded and holds Rohingya asylum-seekers as well as illegal fishermen from Burma.
Police say they are questioning 30 people as part of their investigation.
They added that no Indonesians were involved in the violence.