Home brew kills two in Australia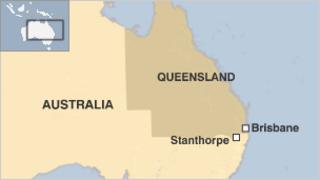 Two men have died and two more are in a critical condition after drinking home-brewed alcohol in the Australian state of Queensland.
Local reports said the group had been drinking grappa, a spirit made from grapes, at a house near Stanthorpe in south-east Queensland on Saturday.
A 22 year-old man died at the property and a 30-year-old man died in hospital.
Two other men, aged 21 and 26, remain in a critical condition in a Brisbane hospital.
Police said they would investigate whether the spirit was solely to blame for the deaths.
State Health Minister Lawrence Springborg said health officials were also investigating.
"There will also need to be some consideration as to what risk factors were involved here and what might be able to or need to be done to protect people in the future," the Australian Broadcasting Corporation quoted him as saying.