Daughters win maharaja's $4bn assets in court battle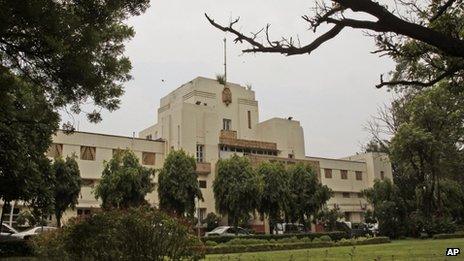 The daughters of a former Indian maharaja have won a 21-year court battle to inherit more than $4bn (£2.6bn) worth of assets.
A court in the northern city of Chandigarh said the will of Harinder Singh Brar, Maharaja of Faridkot - who died in 1989 - had been forged.
It had left his wealth in the care of a charitable trust set up by some of his servants and palace officials.
The assets include a 350-year-old royal fort and a private aerodrome.
But his daughter Amrit Kaur claimed the will had been written under duress, at a time when the maharaja was suffering from depression.
The court ruled in her favour, declaring the document void. The will came to light following the death of Harinder Singh Brar.
His two surviving daughters will now inherit all the assets, which also include a property on one of Delhi's most expensive streets as well as gold and vintage cars.
Harinder Singh Brar was the titular ruler of the Faridkot area of Punjab before India became independent in 1947.