Vietnam offers free courses in Marxism and Ho Chi Minh studies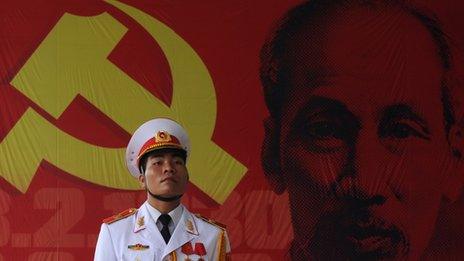 Vietnam is to waive university fees for philosophy students who agree to take courses in Marxism-Leninism and Ho Chi Minh ideology, in a bid to boost the uptake of unpopular courses.
PM Nguyen Tan Dung has signed a decree stipulating the fee exemption.
It will also apply to medical students who want to focus on TB, leprosy, mental illnesses and surgical sciences.
In addition traditional Vietnamese drama and opera students will get a reduction in their fees.
In recent years, the number of students who want to study "communist sciences" has dwindled sharply even though Vietnam takes pride in its Marxist heritage.
Pham Tan Ha, head of admission and training at the Social and Human Sciences University in Ho Chi Minh City, told local media that his university had been struggling to attract new students to study philosophy, including Marxism-Leninism and Ho Chi Minh ideology.
"We set a target of 120 students each year, but never get enough applications," he told the Thanh Nien newspaper.
"We have had to lower the admission benchmark."
Students snub these subjects mostly because they are concerned about job prospects after graduation.
The BBC Vietnamese Service's Facebook page is flooded with comments on this topic.
A Facebook user, Hot Ga, wrote: "It is not difficult to find a job if you study those subjects - it is impossible!"
Every year 800,000 Vietnamese youths attend admission exams to universities and colleges, but only 300,000 pass.
University fees vary, ranging from 5m to 8m Vietnamese dong ($250-$400) a year in state-funded universities to up to 120m dong a year in private institutions.
Universities first began charging students in the 1990s but initially the fees were much lower than they are today.
Related Internet Links
The BBC is not responsible for the content of external sites.