New Zealand adopts main island names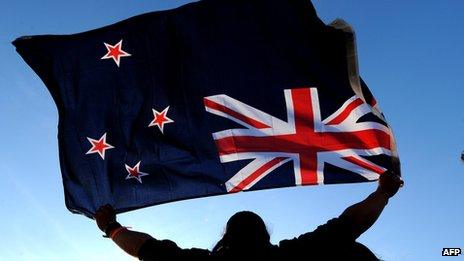 New Zealand has formally adopted names in English and Maori for its two main islands.
In English, they will be known as the North Island and the South Island - names already in use but which had not been officially designated.
In Maori, they will be called Te Ika-a-Maui and Te Waipounamu, which mean ''the fish of Maui'' and ''the waters of greenstone'' respectively.
The move meant people could choose which name to use, a minister said.
"My decision to assign alternative names means people can use whichever they prefer and they will not be forced to use both the English and Maori names together," Land Information Minister Maurice Williamson said in a statement.
"Instead, everyone will have the choice to keep calling the islands what they always have, or use the assigned alternatives, or use both together if they wish."
The minister said the Maori names had "historic and cultural significance, and appeared on early maps and charts, including government maps, until the 1950s".
The English names had been used in official publications for years but had not, to date, had any formal standing, he added.
The move was recommended in August by the New Zealand Geographic Board, after a process of consultation.