Tourist walks off Australia pier while checking Facebook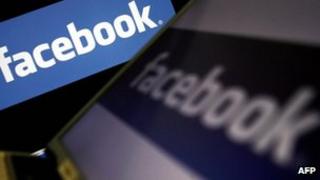 A Taiwanese tourist had to be rescued after accidentally walking off a pier in the Australian city of Melbourne while checking her Facebook page.
The woman tumbled from St Kilda's pier into Port Phillip Bay late on Monday night.
Police were alerted to the incident by a witness and rescued her in a speedboat after about 20 minutes.
The woman, who apologised, was taken to hospital for observation but police said she was fine.
Senior Constable Dean Kelly of the water police said officers found her floating metres from the pier.
"She was still out in the water laying on her back in a floating position because she told us later that she couldn't swim," the Australian Broadcasting Corporation quoted him as saying.
"She still had her mobile phone in her hand and initially she apologised... she said 'I was checking my Facebook page on the phone and I've fallen in'."
Constable Kelly called on people to pay more attention when using social media around water.
Victoria police, meanwhile, said in a statement that there was no need for a lost property report because the woman "kept hold of her mobile phone throughout the entire ordeal".
Your comments
I've walked into doors, tables, people etc. been lucky with lamp posts so far though... Just near misses :) @Rosemary_ella via Twitter
Once, I almost fell into a hole because I was engrossed in a bbm chat on the street at night. @monteaguh via Twitter
I used to love to go to malls and people watch. On more than one occasion I watched people walk into walls, pillars, and once I watched someone walk (fall rather) into a fountain. The best part of that is when they apologise to the wall or pillar like it was a person. People just tend to shut off to the outside world whenever they are staring at their phones. Alec Fleming from Arizona, USA
At Vancouver International Airport, the men's and women's wc share the same entrance, then the women to the left and the men to the right. Once, when I was checking my email on my BB, as a left-leaning person, I instinctively veered left - into the women's. Luckily, a woman was coming out and she told me, under her breath, "women's" to get my attention. P. K. Tam from Vancouver BC, Canada
I'm such a total klutz. Last week I walked into a pole while emailing someone on my phone. I was walking to my boyfriend's flat in Edinburgh and needed to email someone for work. There was a man across the street who saw me and it was very embarrassing. My phone hasn't worked the same since. Cara McCulloch, London, England
I was up the Eiffel Tower awaiting the lift going down, and a tourist was on her phone. Her partner got into the lift, but she wasn't paying attention and the door shut in her face, as her partner descended. Lucy McNally, Edinburgh, Scotland
I was using Google Maps to navigate my way around in London once and walked straight into a lamppost. It's a shame Google didn't show me where the lampposts were so I could avoid them. I am much more careful now. David Nichols, Bristol, England
Whilst deciding which cheese to buy in the refrigerated aisle a couple walked passed me. They stopped a few metres up and the woman walked back down the aisle whilst intently focused on her phone. She picked something off the shelf walked towards me, threw it in my basket and slipped her hand in my back pocket. As I cleared my throat she looked up, turned scarlet and quickly detached herself and made her way back to her significant other. Me and him both saw the funny side and just to compound her embarrassment I walked over and handed her the cream cheese she had left in my basket. Luke Sansby, Huddersfield, England