Singapore's Shanmugam reveals weird consular requests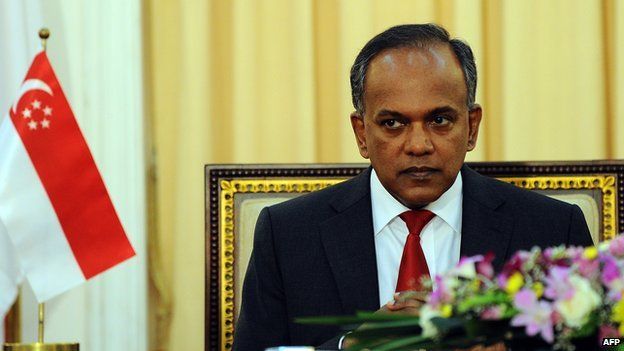 Singaporeans have asked for diplomatic help to get a refund on illegal sexual services and to complain about fried chicken, a minister has revealed.
Among them was a man seeking help to speed up his girlfriend's divorce proceedings.
Mr Shanmugam said it was important for citizens to understand their priority in helping those in real difficulty.
"Our staff officers go beyond the call of duty and help people," he said.
"We have to draw the line between what is personal responsibility and what's not."
Singapore's Ministry of Foreign Affairs has 49 overseas missions including 7 High Commissions, 17 Embassies, and 14 consulates.
Other odd requests made to consular staff include:
A Singaporean man who had sought assistance to persuade his foreign girlfriend to expedite her divorce proceedings, so that he could marry her
A man who insisted that it was the consulate's responsibility to retrieve a kitchen appliance he left behind because he had no money to pay for the excess baggage
A man who claimed that he was subjected to racial discrimination after he received a smaller piece of fried chicken compared to what the locals had
A Singaporean man living in Indonesia who requested that the consulate ship him a desktop computer that he had ordered online from overseas