North Korea 'test-fires short-range missiles'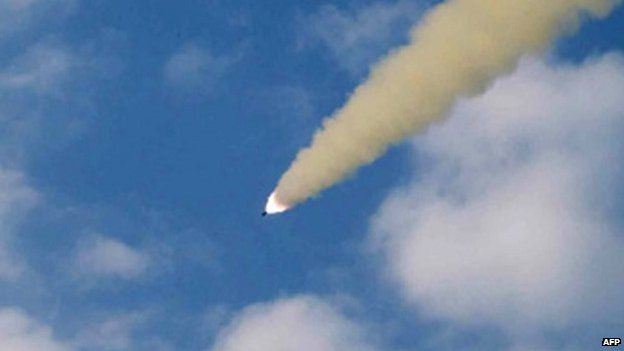 North Korea has fired two missiles into the sea from its east coast, reports from South Korea say.
A defence ministry spokesman in Seoul declined to give further details, but Yonhap news agency said they were Scuds with the range of 500km (310 miles).
The apparent test comes just days after North Korea said it successfully fired new precision-guided missiles.
North Korea frequently test-fires missiles to refine its military capabilities.
Reports of a new test come days before Chinese President Xi Jinping is due in South Korea to discuss the North's nuclear weapons programme.
China is North Korea's only major ally and provides an economic lifeline to the isolated nation.
The North is under UN sanctions over its weapons and nuclear programmes.
It has carried out nuclear tests in 2006, 2009 and 2013, and is thought to have enough nuclear material for a small number of bombs.
However, analysts say the North does not appear to have successfully manufactured a nuclear warhead small enough to be carried by its missiles.